EV advocate acknowledged
A long-time electric vehicle advocate Joe Camuso has been acknowledged for his dedication to promoting EVs at EVworld earlier this month.
Posted on 16 August, 2019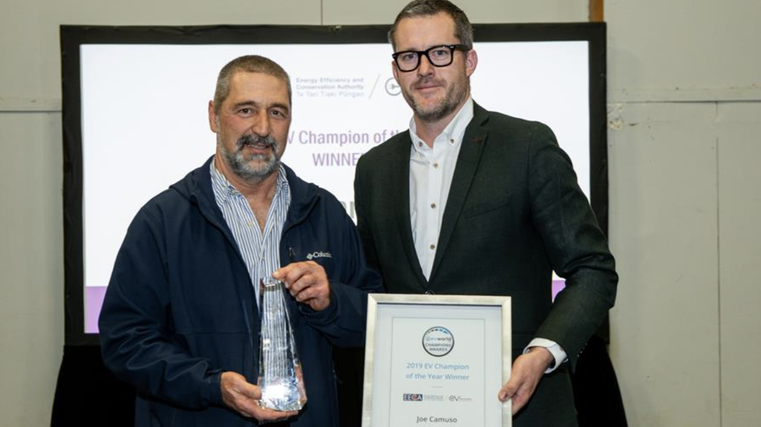 Long-time electric vehicle (EV) advocate Joe Camuso from Northland was acknowledged for his dedication to promoting EVs at EVworld NZ in Auckland in early August.
Camuso is a founding member of Vision Zero Whangarei, which works in the region to ensure low-emission and EV transport is accessible to everyone.
The category judges said they were "impressed by his broad visions to mitigate climate change and bolster New Zealand's economy by reducing its dependence on oil imports".
According to EECA (Energy Efficiency and Conservation Authority), Camuso's advocacy in the EV space includes "setting up New Zealand's first EV taxi service in Whangarei, persuading his employer to electrify its fleet as much as possible, and helping to set up charging infrastructure throughout Northland and towards Auckland".
Camuso's fellow nominees were Richard Heaps, Rob McEwan and Sigurd Magnusson.
Camuso is pictured above accepting his award with EECA group manager, Eddie Christian.