Economists slam push for EVs
An analysis of the Climate Change Commission's report suggests its recommendations to overhaul the light-vehicle fleet are expensive and unnecessary.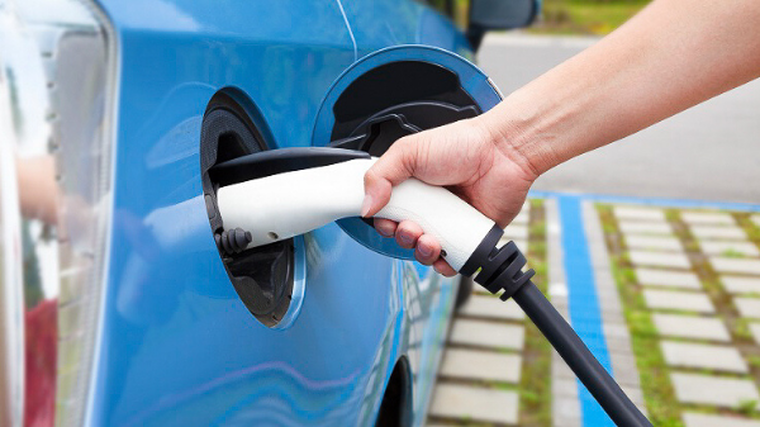 An economics consultancy has come out swinging against the Climate Change Commission's draft advice to accelerate the uptake of electric vehicles (EVs) and ban sales of new petrol and diesel cars.
Tailrisk Economics has reviewed the commission's report to government and claims many of the recommendations are not evidence based.
Ian Harrison, principal of the Wellington-based consultancy, says: "Too often the commission resorts to mantras, or to foreign evidence that is simply not applicable to New Zealand's particular circumstances.
"The commission's modelling … shows that subsidising electric vehicles as a matter of urgency was somehow essential to the electrification of New Zealand light vehicle fleet.
"Subsidies are a very expensive way to reduce a small amount of emissions in the short term, favour high-income earners at the expense of the relatively poor, and do nothing to meet the 2050 zero net emissions target.
"The electric car revolution is under way and New Zealanders will shift to electric vehicles when prices have fallen and electric cars become more capable."
Harrison adds that by 2050, the date when the government hopes to be carbon zero, "expensive, subsidised EVs will have long been scrapped".
Tailrisk's review and submission to the commission says the call to ban internal combustion engine (ICE) vehicles by at least 2035 will mostly impact lower income families who rely on affordable used imports.
Likewise, it adds the suggested feebate scheme largely involves taxing used imports favoured by lower income families and using the proceeds to subsidise higher income earners who are in a position to purchase EVs.
"The commission doesn't understand the logic of a feebate scheme in New Zealand and is recommending it as an option just to provide support for the Climate Change Minister's attempt to force through a policy that was previously rejected," the review adds.
The consultancy wants the commission to withdraw its recommendation to halt the import of ICE light vehicles by 2035, or extend the date to 2039, and rescind its advice to introduce emission standards and to subsidise electric vehicles.
It describes the commission's target for 50 per cent of imported vehicles to be EVs by 2027 as "unhinged from analysis and reality".
"Only a limited number of used EVs can be imported because the stock of suitable vehicles in Japan will be quite small, this target would mean that nearly all new car imports would have to be electric by 2027," the review explains.
"The argument that we will become a dumping ground for unsold ICE vehicles is mostly nonsense. Japan is not making many EVs and will not be sending us cheap ICE cars because EVs have taken over the market.
"Over time they will scale back their ICE vehicle production to match domestic and international demand."
Other criticisms made by Tailrisk include claims the commission's supporting evidence for much of its advice is "scant", and that it has made "sweeping, unsupported assertions".
Safety concerns
Tailrisk also urges a review of the Rightcars' safety rating system developed by Waka Kotahi NZ Transport Agency because it provides "inaccurate car safety ratings" and "promotes the purchase of large, higher-emitting vehicles".
"This rating system is flawed and misguided. It is based on a Monash University statistically based crashworthiness rating, which focuses on the safety of the vehicle occupant, ignoring the harm done to others," the review notes.
"The smallest cars perform badly with this system because small cars will lose out to large SUVs in a collision.
"In our view the car rating system is perverse and should be reviewed, and in its current form, scrapped."
Harrison warns the commission's advice risks costing $100 billion more than the current policy of continuing with the emissions trading scheme and benefiting from technological changes.
Tailrisk claims the cost of reducing net carbon emissions will be $50 a ton under the existing approach, as opposed to "hundreds of dollars under the commission's plan".
The commission's draft advice is open for public submissions until March 28, 2021.