Covid cancels conference
People from across the automotive industry and transport sector were evacuated from T-Tech 2021 in Wellington barely before the event got going because of coronavirus concerns.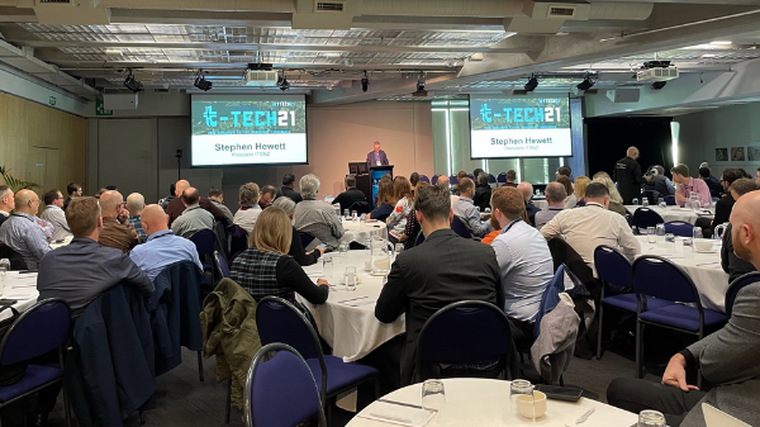 Organisers have been forced to cancel a conference on transport and mobility solutions less than two hours after opening its doors because of concerns over Covid-19.
T-Tech 2021, which is organised by Intelligent Transport Systems NZ (ITSNZ), was being held at Te Papa Tongarewa in Wellington on June 23 and 24 and had attracted delegates from New Zealand and Australia.
Te Papa has been identified as a potential Covid-19 exposure site by the Ministry of Health after a positive case from Australia visited the capital from June 19-21.
Simon McManus, executive director of ITSNZ, says about 150 delegates at the conference returned home or to their hotels when management at Te Papa decided to close the venue.
He told Autofile Online the Covid-19 alert was raised after someone from Sydney had visited Wellington and tested positive for coronavirus after returning to Australia.
"Staff said they needed to act quickly and safely in order to do a deep clean of the venue," says McManus.
"Michael Wood, Minister of Transport, was literally walking onto the stage to give his opening address at about 9.30am when we had to pull the plug and evacuate.
"We did have alternative plans in place were this to happen but, because of the very short notice involved, we cannot get a decent contingency in place so have cancelled the conference.
"Delegates had come from out of town and wanted to get away from Wellington.
"We are hoping to be able to stage a digital conference in the near future. This is all such a shame because we had to cancel our conference last year as well."
Registration for the conference had opened at 8am and Michelle Dickinson, who was MC for the event, mentioned the possible uncertainty for the capital in her introduction to the audience.
Dazzz Wiltshire, a director of Autofile, says Dickinson later came back to tell delegates that if they had been at Te Papa over the weekend they should probably leave immediately.
People were told to feel free to put on masks and if any of them had visited other places listed by the ministry as of interest they were also advised to head home.
"We then had the first presentation, which was a virtual one by a lady in the US, and they were then about to bring out Michael Wood but organisers said we have been advised to close Te Papa and they asked everybody to leave," explains Wiltshire.
"And just like that all the attendees grabbed their jackets, walked out and went their separate ways. I saw someone from Auckland as we left and he said he would head straight back to the airport and go home before waiting to see what happens in Wellington."
Greig Epps, advocacy and strategy manager at the Motor Trade Association (MTA), was at the event when the announcement to evacuate was made.
"The organisers opened the conference and everyone was sitting down talking about it," he says.
"Then an announcement was made that Te Papa was a place of interest.
"At first, we were unsure how this would affect the day, and were invited to wear face masks and there was plenty of hand sanitiser around.
"Then, just as the Minister of Transport was stepping onto the speaker's platform, the news came that, 'sorry, we have to close Te Papa'."
Epps says New Zealanders are mentally in the right place for this type of event, such as locations of interest for Covid-19 being declared, and that opening our borders comes with some risks.
"The thing is that we are finding ways to overcome these challenges."
As for the T-Tech conference, he says people have been discussing about how the event could be broadcast online, and there was talk among delegates as they left the museum about how "saving a day" for this could be done.
As for the excavation of Te Papa, Epps was full of praise for the action of McManus and staff at the museum.
"They all did a very good job and knew what to do. It is such a shame that the conference has had to be cancelled."
Dickinson, also known as Nanogirl, tweeted about the cancellation soon after the evacuation and says while it was sad it was important to put "safety first".
The shutdown of Te Papa also disrupted a one-day conference being held there by the National Emergency Management Agency, with about 100 people having to be evacuated after their meeting was ended abruptly.
Te Papa was named on June 23 as one of six locations of interest for contract tracers seeking people who may be contacts of the Covid-19 case.
An update posted by the Ministry of Heath states: "An Australian traveller from Sydney who visited Wellington from June 19 to June 21 has tested positive on return to Australia. There are now locations of interest in Wellington."
Click here for more details.