Clean cars 'running well overall'
Transport agency says it is working with the automotive industry "to resolve some bedding-in issues".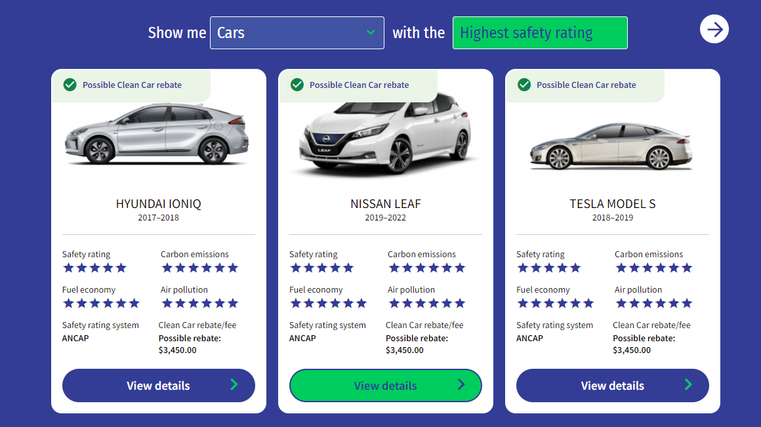 Waka Kotahi says it's "not unexpected" car dealers have been experiencing problems with the roll-out of the clean car discount scheme.
Autofile magazine reported that issues were being raised with the data on discounts and charges being produced by Rightcar's website in its March 2022 issue.
Since then, a plethora of issues have been raised by industry associations and car dealers.
A spokesman for the transport agency told Autofile Online: "Waka Kotahi has been working closely with the motor-vehicle industry to enable a smooth transition on April 1 to the clean car discount rebates and fees based on CO2 [carbon dioxide] emissions rebates and fees.
"While the system is running well overall, Waka Kotahi is working with dealers as well as the MTA [Motor Trade Association] to resolve some bedding-in issues.
"We're aware of some instances where dealers may be entering incorrect and or incomplete data into the system, which could result in the wrong CO2 figure and, therefore, the wrong rebate or fee being calculated and other instances where the source data may be incorrect.
"We are working to resolve these issues as they are identified and to apply fixes where required.
"More than 12,000 rebates have been processed to date and it's not unexpected for there to be issues with some transactions."
It was more than a month ago that the Imported Motor Vehicle Industry Association (VIA) warned "huge gaps" in Rightcar's database needed to be tackled before the full clean car discount scheme kicked in at the start of April.
It has also been working with Waka Kotahi to help improve information available online for dealers, importers and the public looking to find out what penalties or rebates models will attract under the feebate scheme.
However, David Vinsen, VIA's chief executive, told Autofile back in February that time was fast running out for officials to get Rightcar accurate in time.
"There are huge gaps and huge variations in the information for different variants," he said. "You look at one model and it could be anything from a $200 penalty to a $2,000 incentive."
In addition, the MTA says traders have been getting their heads around WLTP 3-phase conversion processes with problems experienced by importers ordering stock ex-Japan.