Brexit looms over Geneva show
Gloom overshadows Geneva motor show as auto industry faces up to Brexit.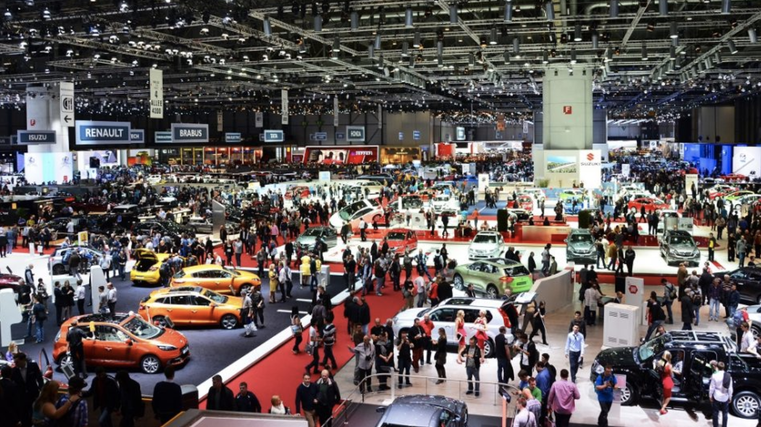 The Geneva International Motor Show opens this week amid growing concerns about the impact of Brexit on car manufacturers in the UK and across Europe.
Experts expect that a no-deal Brexit could lead to sudden tariffs that could disrupt the auto industry supply chain.
British Prime Minister Theresa May raised the prospect of a short delay to Brexit, potentially disrupting the plans that carmakers have put in place to cope with a no-deal Brexit.
"I'm sure I speak for most of the country when I say, we just want to get it done. We just want to know where we are and get on with it," Andy Palmer, the chief executive of British sports car maker Aston Martin, told Reuters.
His company has said it will spend up to 30 million pounds (NZ$58m) on preparing for a potentially disorderly Brexit, including stocking more components and potentially flying in parts if ports are clogged up.
Britain is Europe's second-biggest buyer of cars and the fourth biggest manufacturer. If Britain leaves the EU on March 29 without a withdrawal deal, Reuters news agency reports that vehicles could become harder and costlier to make, and more expensive to buy.
The timing couldn't be worse for a car industry already struggling with a slowdown in China, the world's biggest car market, a plunge in demand for diesel vehicles and costly investments in electric as well as self-driving cars.
The impact on the Geneva Show
British supercar maker McLaren will display its Speedtail in Geneva, while fellow British luxury brand Bentley will show off the Bentayga Speed and Aston Martin its Lagonda all-terrain concept vehicle.
But others are staying away from the show. These include Britain's biggest carmaker Jaguar Land Rover (JLR) and US manufacturer Ford, which is making cuts to its European operations.
JLR, Honda and BMW's Mini and Rolls-Royce brands - together accounting for around 55 per cent of UK car output - all plan to shut down in April from between a week to up to a month in case of any disruption from a no-deal Brexit.