Blind motorist prank
FRIDAY FUNNY: Drivers get fright as car clumsily makes its way around the roads. PLUS – video
Posted on 27 October, 2023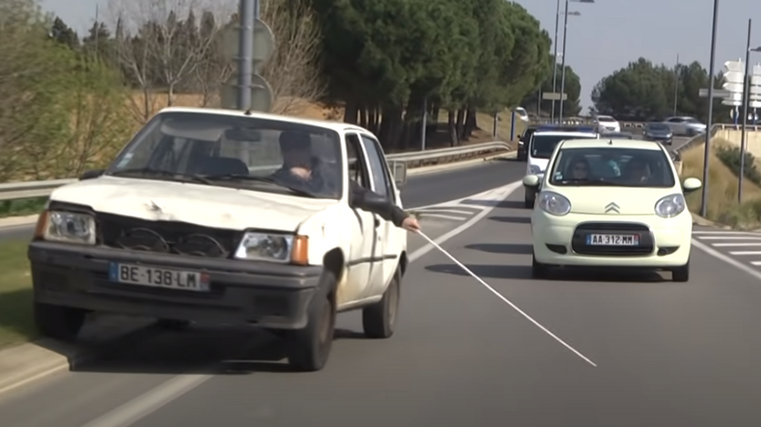 A French prankster scared motorists by driving a battered old Peugeot erratically as he pretended to navigate his way by brandishing a blind man's cane out of the window.
Remi Gaillard can be seen in the video bumping into barriers, going over kerbs, passing police officers and ploughing straight into a sign at a petrol station.
Besides his motoring antics, he also tricks members of the public into thinking he's blind by going the wrong way up a moving walkway and plodding around a roundabout apparently oblivious to the surrounding traffic.
The video was posted in 2016 and has been watched more than 15 million times.
Autofile will be bringing you a Friday Funny online every week and we would love to see any entertaining videos, pictures or stories related to all things automotive that you know of or want to share. Email them to editor@autofile.co.nz.