Biosecurity staff staying in NZ
Ministry announces plans to tackle delays in the verification process that have hit the used-vehicle supply chain since the outbreak of the coronavirus pandemic.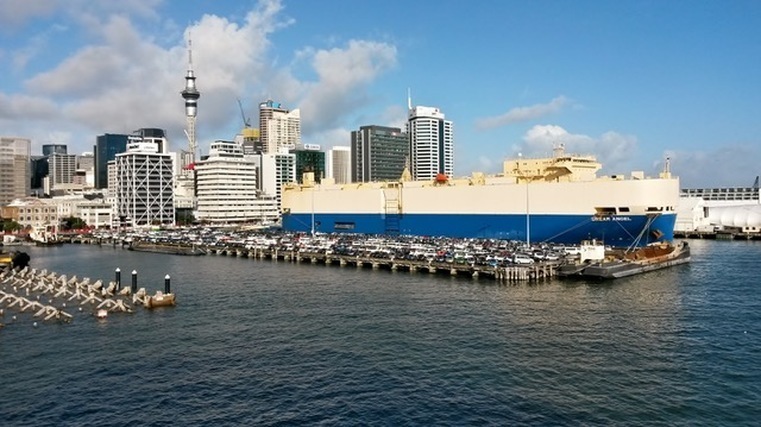 The verification of used-imported vehicles is set to remain onshore after it was announced Biosecurity New Zealand officers will not be returning to Japan.
The Ministry for Primary Industries (MPI) revealed its decision to more than 40 representatives of companies from across the supply chain during a meeting in Auckland on April 23.
Officers who had been based in Japan to check used vehicles heading our way were recalled by the government in the early stages of the coronavirus pandemic last year.
Since then, the verification process for imported cars by Biosecurity NZ has mostly been conducted at Ports of Auckland (POAL).
This has been just one factor in delays affecting the supply chain, with the time to discharge vehicles from some roll-on, roll-off vessels taking up to eight days.
David Vinsen, chief executive of the Imported Motor Vehicle Industry Association (VIA), was among those at the recent meeting.
He says the MPI has come up with a range of solutions designed to minimise the risk of hold-ups in the verification process.
"Anybody who was anybody in the automotive supply-chain business or relevant government departments or associations was there," he told Autofile Online.
"The MPI has redesigned its systems and the essence of it is they're not going back to Japan.
"After returning to New Zealand because of Covid last year, there was an expectation they would eventually go back to the tried-and-tested way of operating in Japan.
"But that's not going to happen. They do not plan to go back at all."
One of the changes being made is the creation of transitional facilities, where vehicles of concern to Biosecurity NZ officers will be taken directly from ports for closer inspection.
Besides speeding up verification, it is hoped this move will also ease overall port congestion.
Industry concerns
Vinsen says the new approach comes after some people raised concerns the MPI officers were becoming more like inspectors – rather than being regulators and auditors – since their return to New Zealand.
"It seemed there were problems with biosecurity on vehicles arriving here and being verified in New Zealand," he explains.
"There were a lot of rejections for various reasons. The MPI started to push back against the BIOs [border-inspection organisations] and in turn they pushed back against the MPI.
"The externals of most of the vehicles have been fine. It's been pine needles or seeds that have been discovered on the inside that have been posing problems.
"The MPI is working to get transitional facilities approved where they can deal with those vehicles."
Changes outlined by the MPI to the supply chain companies are expected to be introduced over the next two months.
The current approach and the new system will run in parallel during that period to allow BIOs to be phased into the new way of doing things when they're ready.
Vinsen, pictured below, adds the MPI wants to clear vehicles off wharves quickly but without any risk to biosecurity.
"Based on data collected over the last 12 months, the MPI is confident that the number of rejections will be very low and shipping lines will be able to discharge their vehicles without delay," he says.
"Vehicles will be able to be moved off ports without delay and a minimal number will be moved to transitional facilities for further inspection.
"The MPI has had a fresh look at the whole process to make sure there's no compromise and it has identified potential blockages or delays in the supply chain."
He notes the past year posed difficulties around verification because Biosecurity NZ had to quickly replicate here what it was doing in Japan.
As a result, VIA held and facilitated a number of meetings involving members of the supply chain to help make the process run as smoothly as possible.
Vinsen says it has led to some "heated discussions" between industry and the MPI over the past year but he describes the latest meeting as "very positive".
"We have come out of it in a good space, but there will still be some issues and challenges to deal with.
"I'm confident the delays and disruptions we have experienced will be ameliorated or eliminated by the new processes without sacrificing biosecurity standards."