Auto Trader has plenty to cheer
Online inquiries hit a record level as the magazine part of the business clocks up four decades in print.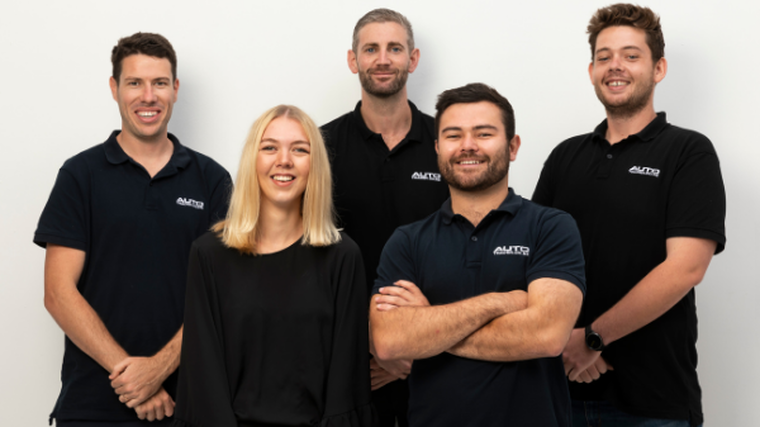 Auto Trader has just celebrated 40 years of doing business and is looking to future technological advances to keep it thriving for years to come.
Its first monthly magazine was printed in July 1981 and was complemented by the addition of a website in 2005.
The business was acquired by Ross Logue and Richie East in 2019 and online listings have increased from 23,000 to 33,000 since the pair relaunched the website last year.
"A lot of the feedback from dealers suggests the market is starting to slow down but June was our second biggest month for inquiries since we took over the business and July has already surpassed that total," says Logue.
"We can still grow and provide more value to dealers, and it's been a real positive to set a new record in the month where we turn 40."
While the anniversary is a milestone for the print outlet, the Auto Trader team, pictured, is now focusing on how to serve their customers in the modern world and improve the online experience.
Logue says updating the website, which had remained largely unchanged for 15 years, was a major project for Auto Trader and next up are plans "to do some firsts for New Zealand in terms of user experience and for the dealers".
"We're still in the phase of growing the website as much as possible but we will look at an app at some point in the future and then maybe look at the private listings space because at the moment we're predominantly a dealer classified website."
Anniversary treat
Auto Trader has marked its 40th anniversary by launching a clothing collection in collaboration with Mr Vintage New Zealand, which will also help raise money for Cure Kids.
The range of T-shirts, hoodies, and beanies showcases much-loved cars from the past four decades, including the Ford Escort Mkll and Crump's Toyota Hilux Ute.
Logue notes interest in the merchandise has been good, with 15 per cent of the profits going to Cure Kids to help fund lifesaving research, and more designs will be rolled out between now and the end of the year.
"Cure Kids do some fantastic work and seemed like the right fit for us," he adds. "It has worked perfectly with the charity's Red Nose Appeal happening in July and it turned 50 in the same month we had our 40th anniversary."
To find out more about Auto Trader's collaboration with Mr Vintage, click here.