Aussie used-car brand hits New Zealand
Eagers launches dealership and website promising to "inject fun" into buying process.
Posted on 16 September, 2020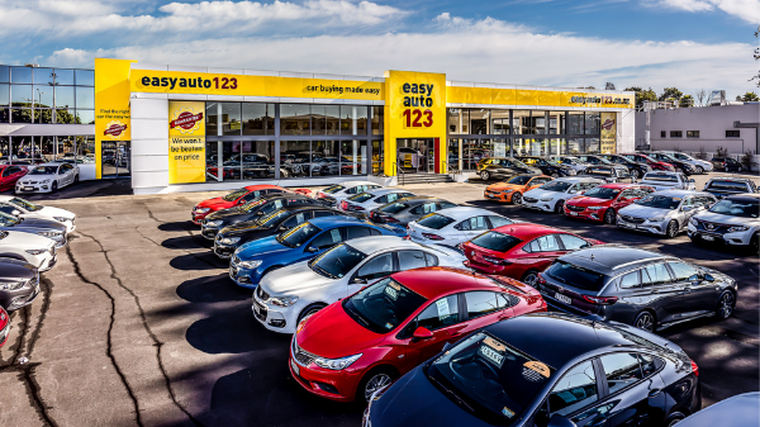 Eagers Automotive is hoping its experience from across the ditch will make its foray into New Zealand's used-car market a success.
The Australasian company, which took over the Automotive Holdings Group in September 2019, has launched its used-car brand, easyauto123, in Manukau, Auckland.
It is based at the former Davies Motor Holden site in Cavendish Drive and opened to the public on September 14. Eagers says it chose the spot because "the area has a strong used car demographic".
The easyauto123 brand was launched in Perth in 2016 and there are four other branches across Australia.
Mike Critchley, Eagers Automotive's NZ general manager, says the company's experience in Australia shows used car buyers want a premium, hassle-free service.
"Eagers Automotive has always been a strong player in the used-car market and this knowledge and experience inspired us to bring this new concept of 'car buying made easy' to the market," he explains.
"Now more than ever people are looking for ways to save money without compromising on quality or service, that's why all our cars sold are quality verified with a 100-point safety and mechanical check.
"It's about injecting fun back into the used car buying process. easyauto123 is committed to righting the negative stereotypes about buying used, from the fear of buying a lemon, to the risk of paying too much, and the lack of service after purchase."
While easyauto123 has its physical base in Manukau, the brand is selling vehicles nationwide through its website. Eagers hopes the used-car model will complement its franchise operations in Auckland, which it claims account for about 6.5 per cent of new-car registrations.
Critchley says the Covid-19 pandemic did not disrupt its plans to launch the used-car business in New Zealand and adds the company may open more easyauto123 stores here as it is "always looking for new ventures".
The site will continue to have a Holden service operation following the launch of easyauto123.