April issue out now!
The Climate Change Commission is being urged to put more emphasis on emissions from vehicles already in the fleet, changes to onshore verification loom, advice on model-year declarations, industry statistics, plus much more.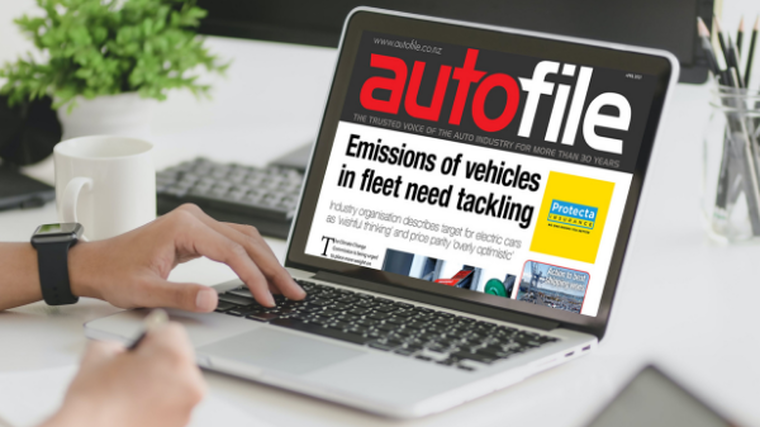 Industry organisations are calling on the Climate Change Commission to put more focus on tackling emissions from vehicles already on our roads rather than simply targeting what enters the fleet.
The commission's draft advice, on which consultation has now closed, details the action it believes needs to be taken if the government is to hit ambitious emissions goals by 2050.
Proposals put forward include mass adoption of electric vehicles (EVs) with no light vehicles with internal combustion engines (ICEs) being imported after 2032. This would mean more than half of all light-vehicle travel would be in EVs by 2035.
The Motor Industry Association (MIA) describes the target of 50 per cent of vehicle imports to be electric by 2027 as "entering the realm of fantasy and wishful thinking".
David Crawford, the MIA's chief executive, tells Autofile that in the short term, "reducing emissions from the current fleet should be a key focus".
The Imported Motor Vehicle Industry Association (VIA) recommends a stronger emphasis on importing more conventional hybrids to lower fleet emissions.
Meanwhile, the Motor Trade Association (MTA) is lobbying for vehicles in our existing fleet to be emissions tested.
It recommends a number of policy initiatives focusing on behaviour, regulation, risk and technology. The MTA warns any government action must "incentivise, encourage and support" preferred vehicle choices of officials.
• Changes are afoot to mitigate delays caused by onshore verification and speed up deliveries of imported vehicles. It has been suggested transitional facilities are set up for vehicles of concern to inspectors from the Ministry for Primary Industries.
• Dr Rod Carr, chairman of the Climate Change Commission, says: "Changes in the transport sector are on the horizon… and we want the automotive industry to be part of this change, collaboratively looking at ways to adapt our thinking and working to get the best results."
• The MTA's Tony Everett gives his advice on confusion across the industry, especially for used-car dealers, when it comes to model-year declarations.
• Covid-19 loomed large over Ports of Auckland as it lost trade to Tauranga, but the former's car-handling building is proving to be a success.
• How go-to man Bob McMurray has his finger on the pulse of motor racing.
• Plus: Shannon Beech joins Protecta Insurance from Oxford Finance, Shane van Gisbergen's winning ways, disputes, appointments, new cars and extensive industry statistics.
To read the April edition of Autofile, click here.