Volkswagen unleashes small SUV
Marque packs T-Cross with safety features and a surprising amount of storage space.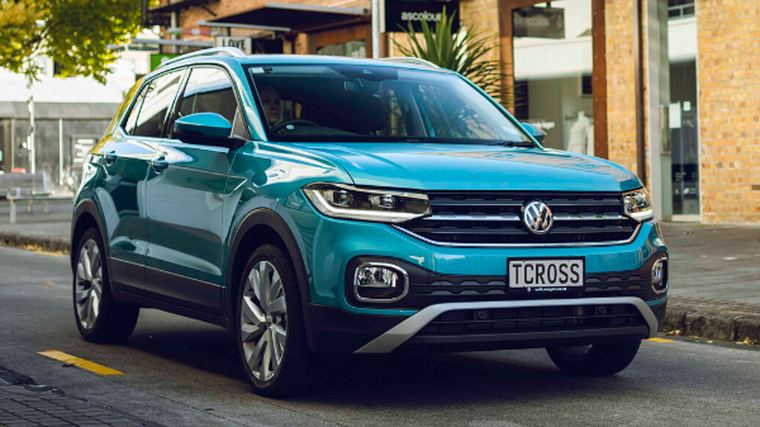 Volkswagen has unleashed one of its smallest SUVs on Kiwi consumers but the marque is confident it will be a big success.
The new T-Cross, which arrived in the country just before the Covid-19 lockdown, is barely more than four metres in length and comes in four model types.
The Life, Style and 1st Edition variants feature a 1.0 TSI three-cylinder turbocharged petrol engine generating 85kW/200Nm. Whereas, the R-Line model has a 1.5 TSI four-cylinder turbocharged petrol engine producing 110kW/250Nm.
Standard safety features across the range include front assist – autonomous emergency brake, a pedestrian and cyclist monitoring system, and lane assist and side assist, which monitors blind spots and alerts drivers to rear traffic. The T-Cross also has a five-star safety rating from Ancap.
Measuring 4.11-metres in length and with 2.56-metre wheelbase, the vehicle's interior has enough room for five people and the sliding rear seat can be adjusted by 14 centimetres for extra passenger legroom or luggage space.
The rear backseat folds down to transform the hold from carrying 455 litres to a capacity of 1,281 litres.
Greg Leet, general manager of Volkswagen Passenger Vehicles, says: "It may be Volkswagen's smallest SUV, but it has what it takes to become a great one.
"The T-Cross not only allows us to play in one of the largest segments of the automotive sector but it has a lot to offer our Kiwi customers. We are confident that this model has what it takes to become one of the best small SUVs in the country."
Pricing starts from $34,240.