Vehicle imports make big gains
New and used passenger cars and light commercials all see substantial increases from the same period a year ago.
Posted on 14 January, 2022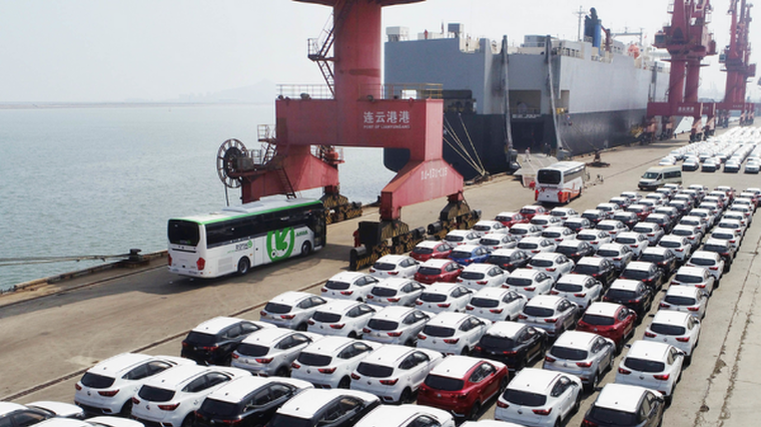 There were 130,317 used cars imported into New Zealand during 2021, an increase of 19.9 per cent when compared with 108,663 in 2020.
The total included 123,508 from Japan – up 22.3 per cent from 100,994, according to figures from New Zealand Customs. Meanwhile, Australia was the source for 3,072 units, down 26.6 per cent from the previous year's total, and 1,378 came from Singapore, a drop of 25.3 per cent.
During December, 10,766 units crossed our wharves. This was a decrease 11.3 per cent from 12,138 in the same month of 2020.
Monthly arrivals from Japan came in at 10,255. This was down from 11,224 in the same month of last year for a fall of 8.6 per cent.
In addition, 257 used cars were imported from Australia during December and 80 arrived from the UK. The totals for Singapore and the US were 74 and 69 respectively.
As for used light commercials, annual imports increased by 4.9 per cent to 4,925 in 2021. This compared to 4,696 such units during the previous year.
On a monthly basis, the number of units entering the country increased from 303 a year ago to 609 in December 2021 – a jump of 101 per cent. Last month's figures, the highest of the year, were also up from 539 in November.
New car imports up 52.1%
There were 118,494 new passenger vehicles imported in 2021, an increase of 52.1 per cent from the previous year's tally of 77,901.
Of these, 50,785 came from Japan and 17,029 from South Korea. Other key markets for sourcing cars were Thailand with 11,484 units, China with 9,277, Germany on 6,367 and Belgium with 5,934.
The total for December was 10,322, which was 9.2 per cent higher than the 9,452 units in the same month a year earlier.
Japan supplied 4,332 new cars in December, with a further 1,686 shipped from Thailand, 1,358 from South Korea, and 1,085 from China.
New light commercials tallied 40,176 last year, a jump of 67.2 per cent from 24,032 in 2020.
The sector also posted its highest figures of 2021 in December when 5,844 units crossed our wharves, which was up from 2,560 in November.
The latest monthly tally represented a 52.1 per cent increase from December 2020 when 3,843 new light commercials were imported.
Overall, 301,314 vehicles, including trucks and buses, crossed our border last year, an increase of 37.4 per cent from 219,236 in 2020. The latest total included 28,471 units in December.