Value of car imports slumps
Disruptions to the global supply chain have been cited as a key reason for the monthly drop and a rare November trade surplus.
Posted on 23 December, 2020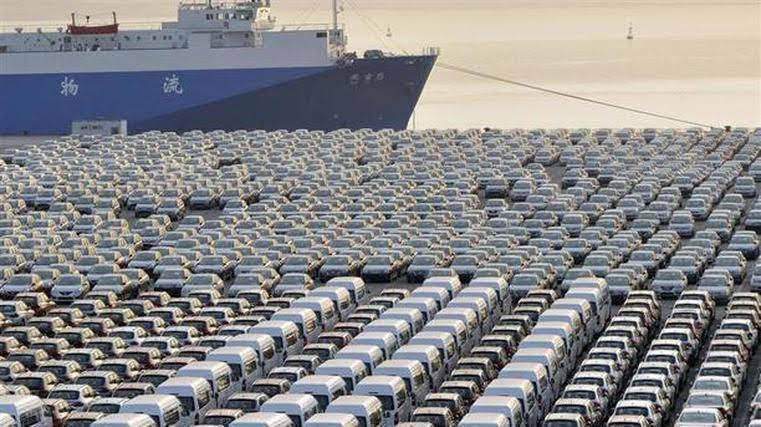 The value of cars and parts imported into New Zealand fell in November to $588m, a drop of $121m from the same month in 2019.
Latest figures from Stats NZ reveal the 17.1 per cent decline for vehicles contributed to the country's overall imports plunging by $1.1 billion, or 17 per cent, in November when compared to the same period a year ago.
Alasdair Allen, international trade manager, says: "The fall in imports coincides with disruptions to global supply chains and delays at New Zealand ports.
"November is typically a strong month for imports, but reduced air and sea freight capacity may have limited imports for a range of products."
The annual value of cars and parts imports was also in decline at the end of November after only reaching $6.33b, which was $2.28b, or 26.5 per cent, lower than the $8.61b for the year to November 2019.
Fuels and other imported commodities also suffered substantial falls in November, with the decline only partly offset by an increase in cell phone imports, says Stats NZ.
Petrol and diesel imports were down by $119m, aircraft and parts dropped by $262m, crude oil fell $146m and plastics tumbled $35m.
In contrast, the value of cell phones climbed $46m from the same month in 2019 as the total value of monthly goods reached $5b.
"New Zealanders spent heavily on things like furniture and electrical goods in November, highlighting strong demand, but new supplies of imports have been held up, with delays in getting containers across the wharf especially at Auckland," explains Allen.
Total monthly goods exports experienced little change from a year ago and were valued at $5.2b, which led to a monthly trade surplus in November of $252m.
The November goods trade surplus is the first since the strong dairy export season of 2013-14, when international prices were high.
The annual goods trade balance was a surplus of $3.3b at the end of last month. This compared to a deficit of $4.8b for the year ended November 2019.