Used imports maintain recovery
Sales figures continue steady climb since the Covid-19 lockdown, but latest monthly tally is below last July's results.
Posted on 05 August, 2020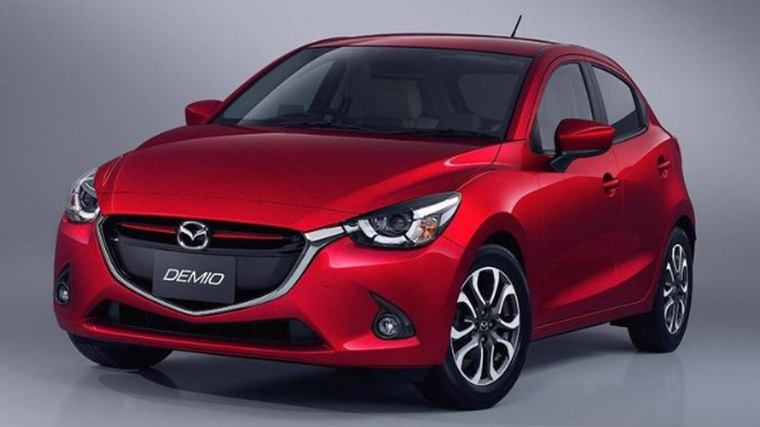 There were 11,975 used-imported passenger vehicles registered in New Zealand last month, which was down by 6.4 per cent from July 2019, but this maintained the market's recovery since Covid-19 restrictions were lifted.
The total just pipped the 11,962 sales in June this year and after a low of 622 registrations in April when the nation was mostly under lockdown measures and represents the third consecutive month of growth.
Most of the regions saw sales in July down from the same month of 2019, with Whangarei, Tauranga and New Plymouth the only areas to enjoy a jump in trade.
In Whangarei there were 342 registrations last month, a 9.3 per cent increase from 313 in July 2019. Tauranga's figures climbed 16.1 per cent from 478 a year ago to 555, while New Plymouth's sales rose 7.1 per cent from 184 to 197.
In the main centres, Auckland saw an 8.4 per cent decrease to 5,450 when compared to 5,952 in July 2019. Wellington's year-on-year figures fell 6.7 per cent to 881 registrations, and Christchurch's numbers fell 4.6 per cent to 1,529.
Elsewhere, Dunedin suffered a 12.8 per cent decrease year on year with sales falling from 423 to 369, and Invercargill's sales tumbled 24.6 per cent over the same period from 224 to 169.
The Mazda Axela retained top spot as the most popular model. It was followed by the Toyota Aqua and the Honda Fit.
The Axela sold 666 units and had a 5.6 per cent share of the market in July despite sales being down 3.3 per cent on the same month of last year. The Aqua had 484 registrations, which was a 50.8 per cent increase from July 2019, and there were 411 Fits sold – a 32 per cent drop from a year ago.
The Toyota Prius and Mazda Demio, pictured, took fourth and fifth spot in the rankings, respectively. Suzuki's Swift dropped to sixth.
Toyota remained the most popular marque in July with 2,881 sales for 24.1 per cent of the market. This was a 1.2 per cent increase on the 2,847 registrations in July 2019.
Nissan was second for the month with 2,049 units, a market share of 17.1 per cent, and Mazda was third on 1,936 registrations, for a market share of 16.2 per cent. However, Nissan's number of sales fell 18.5 per cent compared to the same month last year, while Mazda suffered a 6.1 per cent decrease.
In contrast, Subaru sales jumped 17.8 per cent to 902 units over the same period to make it the fifth best-selling marque, and BMW is seventh after a 16.9 per cent increase to 526 sales in July.
For the year to date, Toyota accounts for 24.1 per cent of the market, or 15,712 units, while Nissan and Mazda have 18.1 and 16 per cent, respectively.
Used commercials edge up
There were 990 used-imported commercials registered for the first time last month, which was a 2.7 per cent increase compared to 964 in July last year.
July 2020's total continues the climb from April's figure of 87 sales as the impact of the Covid-19 hurt businesses and is up from 960 in June.
Toyota stayed on top with 437 registrations for a market share of 44.1 per cent. Its Hiace remained the leading model with 33.6 per cent of July's market thanks to 333 sales, which was down from 352 in July 2019.
Nissan was runner-up on the marques' ladder in July with 247 sales for a share of 24.9 per cent, and Ford and Mazda shared third place with 43 units and 4.3 per cent each. Mazda's July performance was up 65.4 per cent on the 26 units it sold in the same month a year ago.
Nissan's NV200 retained second spot in the model chart with 66 sales and a 6.7 per cent share of the overall total, while its Caravan was third with 65 units sold during the month.
So far in 2020, Toyota has sold 2,362 used commercials for a 44.8 per cent slice of the market. Nissan is in second spot with 1,312, or 24.9 per cent.
Sales performances in the regions was mixed. Tauranga was among the top performers with a 36 per cent increase in registrations and 68 units sold last month compared to 50 in July 2019.
Hamilton had a 32.4 per cent increase, with sales climbing from 68 in July last year to 90.
In the major centres, Auckland had a 3.1 per cent increase year on year, with 398 registrations in July compared to 386 in the same month of 2019. Wellington's numbers increased 6.3 per cent over the same period, from 64 sales to 68, while the number of units registered in Christchurch plunged 25.2 per cent, from 155 to 116.