Used-imported car sales plummet
Registrations fall by more than one-quarter as August's Covid-19 restrictions deliver an abrupt end to the gains of the previous three months.
Posted on 03 September, 2020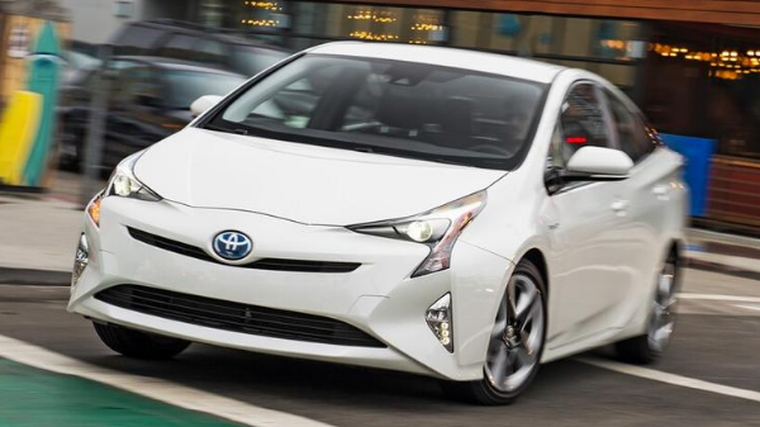 There were 9,054 used-imported cars registered in New Zealand last month. That was down by 26.7 per cent when compared to 12,353 sales in August 2019.
It was the lowest monthly total since April this year when there were just 622 registrations because the nation was mostly under lockdown measures.
The August 2020 sales mark an end to three months of steady increases, with nearly 12,000 vehicles sold in both June and July, as the industry strives to recover from the impacts of Covid-19.
The year-to-date total for registrations is now 74,183, which is 21.1 per cent behind 93,995 for the same period last year.
Auckland's latest lockdown in August put a severe dent in sales and the year-on-year plunge nationwide came after July's numbers were down only 6.4 per cent from 2019.
Unsurprisingly, Auckland suffered one of the biggest drops in August from the same month a year earlier. Registrations in the city fell 35.9 per cent from 5,935 to 3,807.
Wellington's year-on-year figures fell 18.4 per cent to 743 registrations, and Christchurch's numbers fell 12.1 per cent to 1,299.
Most of the regions saw sales tumble in August, with Gisborne, New Plymouth and Timaru among the few areas to enjoy a lift in trade.
In Whangarei there were 67 registrations last month, a 3.1 per cent increase from 65 in August 2019. New Plymouth's figures climbed 1.8 per cent from 169 a year ago to 172, while Timaru's sales rose 9.2 per cent from 109 to 119.
Elsewhere, Whangarei, Wanganui and Nelson all suffered sales decreases of more than 30 per cent.
The Mazda Axela remained the most popular model, with Toyota's Aqua and Prius, pictured, the second and third best-sellers, respectively.
The Axela sold 475 units and had a 5.2 per cent share of the market in August despite sales dropping 24.2 per cent on the same month of last year. The Aqua had 379 registrations, which was a 19.9 per cent increase from August 2019, and 323 Prius units were sold – a 10.8 per cent drop from a year ago.
The Mazda Demio was fourth in the rankings, while the Honda Fit and Suzuki Swift took fifth and sixth spot in the rankings, respectively, after sales for both models tumbled by about 50 per cent.
Toyota was the top marque in August with 2,262 sales for 25 per cent of the market. Its sales fell 16.9 per cent from the same month in 2019. The decline follows the marque achieving a 1.2 per cent year-on-year increase in registrations in July 2020.
Nissan was the second most-popular model in August with 1,500 units, a market share of 16.6 per cent, and Mazda was third on 1,458 registrations, for a market share of 16.1 per cent. However, Nissan's number of sales fell 37.1 per cent compared to the same month last year, while Mazda suffered a 27.4 per cent decrease.
The big fallers in August were Honda, which achieved 754 sales for a drop of 45.7 per cent, and Suzuki, which sold 308 cars, or 48.7 per cent fewer than in August last year.
Of the top 15 carmakers, only Mercedes-Benz increased monthly sales with its 155 units sold a jump of 11.5 per cent.
For the year to date, Toyota accounts for 24.2 per cent of the market, or 17,974 units, while Nissan and Mazda have 18 and 16 per cent, respectively.
Used commercials fall 18.7%
There were 761 used-imported commercials registered for the first time last month, which was an 18.7 per cent decrease compared to 936 in August last year.
August 2020's total marked a dip from July of this year when 964 units were sold, with the most recent Covid-19 restrictions in Auckland putting a dampener on business.
Toyota stayed on top with 338 registrations for a market share of 44.4 per cent. Its Hiace remained the leading model with 33.2 per cent of August's market thanks to 253 sales, which was down from 313 in August 2019.
Nissan was runner-up on the marques' ladder in July with 156 sales for a share of 20.5 per cent, and Isuzu was third with 45 units and a 5.9 per cent chunk of the market. Mazda and Ford were fourth and fifth, respectively.
Of the top five performers, only Isuzu enjoyed a climb from August 2019's figures as its sales went up by 7.1 per cent. Mazda was the biggest loser of with a 48.3 per cent slump in trade over the same period.
Nissan's NV350 took second spot in the model chart with 48 sales and a 6.3 per cent share of the overall total, while its NV200 was third with 41 units sold during the month.
So far in 2020, Toyota has sold 2,700 used commercials for a 44.8 per cent slice of the market. Nissan is in second spot with 1,468, or 24.3 per cent.
Sales performances in the regions was mixed. Tauranga was among the top performers with a 36 per cent increase in registrations and 68 units sold last month compared to 50 in July 2019.
It was mixed news for the regions, with Hamilton, Nelson and Invercargill among the few regions to enjoying increases.
Hamilton had a 12.7 per cent increase, with sales climbing from 55 in August last year to 62. In Nelson, the numbers were up 17.9 per cent, from 28 to 33, and Invercargill's sales increased 43.8 per cent from 16 units to 23.
The major centres had less to be upbeat about. Auckland had a 21.3 per cent decrease year on year, with 295 registrations in August compared to 375 in the same month of 2019.
Wellington's numbers fell 17 per cent over the same period, from 53 sales to 44, while the number of units registered in Christchurch plunged 33.1 per cent, from 151 to 101.