Used-imported car sales down by 18%
November's registration figures for 2020 show a year-on-year decline as Toyota dominates sales.
Posted on 03 December, 2020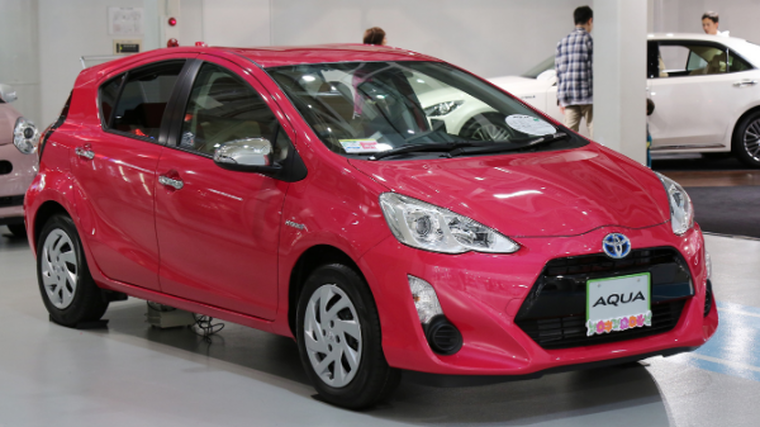 There were 9,523 used-imported passenger vehicles registered last month for the first time in New Zealand.
This was down by 18.4 per cent when compared to the same month of 2019 when the total was 11,674.
So far this year, the total for used-imported cars is 103,808 – a drop of 19.5 per cent compared to this time in 2019 when the total was 128,962.
November's top-selling model was the Toyota Aqua, pictured, on 563 units for a market share of 5.9 per cent.
Second spot was claimed by Mazda's Axela with 429, and 4.5 per cent of the market, with another Toyota – the Prius – coming third with 409, or 4.3 per cent.
By comparison, November 2019's top five used-imported models were the Axela, Honda Fit, Suzuki Swift, Mazda Demio and Aqua.
November 2020's top five was rounded off with the Mazda Demio on 316 registrations and the Honda Fit on 313.
The models making up the top five provides a snapshot of the impact March's final phase of the electronic stability control rule has had on what dealers import from Japan and other jurisdictions.
Back to November and the Mitsubishi Outlander was sixth with 288 registrations. Next up were two Nissans – the X-Trail with 260 and Leaf on 246.
Subaru's Impreza came ninth with 230. The marque's Legacy was joint 10th on 216 registrations with Volkwagen's Golf.
As for marques, Toyota topped the ladder last month with 2,662 sales for a market share of 28 per cent.
Nissan was second with 1,441 and a 15.1 per cent market share, with Mazda third on 1,369 and 14.4 per cent. Honda was fourth on 797 and Subaru fifth with 718.
Nearly all the regions saw sale volumes decline in November compared to a year ago, with Rotorua, Gisborne, and Wanganui the worst hit.
In Rotorua there were 110 registrations last month, a 39.2 per cent decrease from 181 in November 2019. Gisborne's figures sunk 44 per cent from 75 a year ago to 42, while sales in Wanaganui dropped 38.7 per cent from 106 to 65.
In the main centres, registrations in Auckland fell 20 per cent from 5,540 in November 2019 to 4,431 last month.
Wellington's year-on-year figures fell 24.4 per cent to 695 registrations, and Christchurch's numbers fell 15.3 per cent to 1,162.
Autofile – simply the best for car stats
Autofile magazine publishes the most extensive statistics for the car industry.
Each month we have the top 35 used-imported car models and marques, and the top 45 in each category for new passenger-vehicle sales.
Then there are the top 20s for new and used commercials, Customs stats for used-imported cars, second-hand car sales across New Zealand's major centres, and our unique dealer stock sections for new and used cars.
Our Around The Country page provides a visual snapshot of total new and used-imported cars sales.
And statistics in Autofile magazine are up to date – not two months old. Click here to subscribe for email alerts and the magazine.