Used-import sales surge 33.7%
October registrations climb but year-to-date total remains slightly below where it was in 2022.
Posted on 01 November, 2023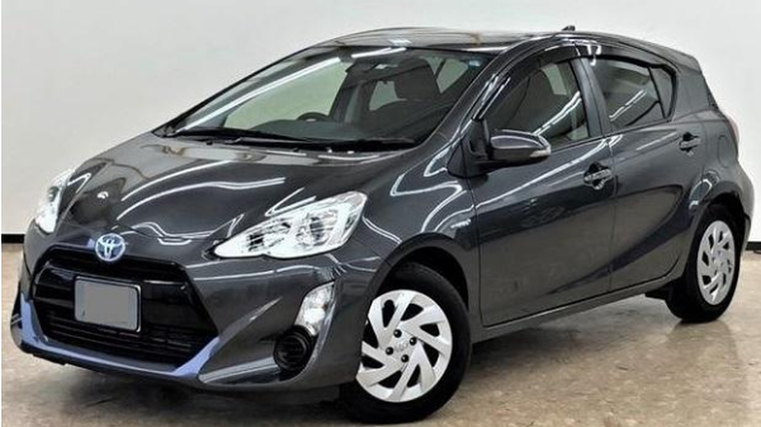 There were 9,657 used-imported cars registered last month, which was up by 33.7 per cent compared to 7,224 in the same month of 2022.
So far in 2023, 92,547 units have been sold. That's down by 4.2 per cent compared to 96,650 in the same period of last year.
Toyota took out a one-two in October with its Aqua, pictured, on 1,832 units and a 19 per cent market share, and the Prius with 1,205 and 12.5 per cent.
Nissan's Leaf came third on the models' chart with 496 and 5.1 per cent of the market, followed by Toyota's Corolla on 449 units and the Nissan Note on 368.
Registration figures for all top five models jumped significantly from October last year, with the Prius, Leaf and Note all increasing their numbers by more than 100 per cent.
Year to date, the Aqua is well ahead of its rivals with 14,318 registrations and 15.5 per cent of the market. The Prius is next on 9,603 and 10.4 per cent, followed by the Mazda Axela on 4,400 and 4.8 per cent.
Toyota topped the marques' ladder with 4,804 units – up from 2,704 in the same month a year ago – to claim 49.7 per cent of October's activity. Its year-to-date total is now 39,325 units for a market share of 42.5 per cent.
Last month, Nissan was second with 1,499 registrations and 15.5 per cent of the market and Mazda came third on 953 and 9.9 per cent. Completing the top five was Honda with 613 and Subaru on 422.
The marques are in the same order for the total number of registrations so far this year with Nissan in second spot on 13,282 units and a 14.4 per cent slice of the market. Next is Mazda on 11,306, Honda with 6,572 and Subaru on 5,216.