Used-import sales dip
Petrol hybrid tops ladder as used-imported car registrations drop by almost six per cent and used commercials plummet by 38 per cent.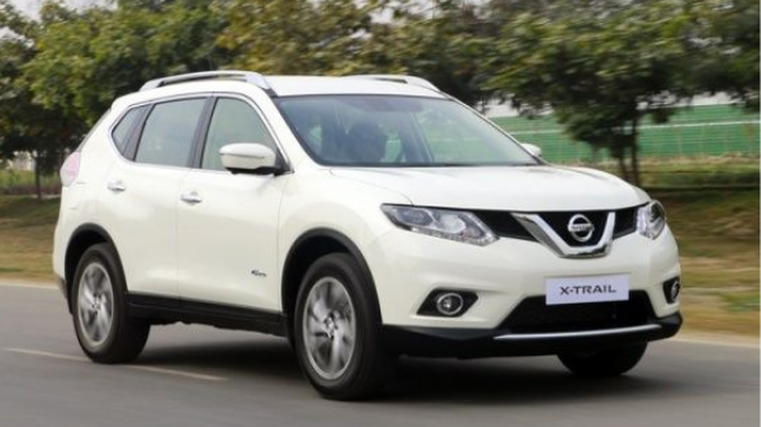 There were 11,256 used-imported passenger vehicles sold for the first time in New Zealand last month. That was down by 5.9 per cent from 11,962 when compared to June of last year.
The Toyota Aqua was once again the top model with 764 sales. Mazda's Axela was second with 537 registrations, while the Prius was third on 410.
Nissan's X-Trail, pictured, and Honda's Fit completed the top five on 387 and 385 respectively.
However, first-time registrations of Nissan Leafs plummeted by 68.9 per cent from 212 to 66 as consumers delayed transactions until July 1 so they could apply for rebates under the government's clean-car plans.
Toyota was the top-selling marque with 3,194 units, which was up by 14.5 per cent compared to 2,789 in June 2020.
Second spot was claimed by Mazda even though its registrations dropped by 18.6 per cent year on year to 1,566 from 1,924.
Nissan, in third place, suffered a bigger percentage decline of 33.5 per cent from 2,084 to 1,385.
So far this year, 62,127 used-imported cars have been registered for the first time.
The regions had mixed fortunes in June, with Rotorua the standout performer after sales shot up 73.8 per cent – climbing from 103 to 179 – from the same month a year ago.
Invercargill's sales increased 51.6 per cent, from 161 to 244, over the same period, the numbers in Thames were up 25 per cent from 76 to 95, while Wanganui enjoyed a 22.2 per cent surge, from 81 to 99.
In the main centres, Auckland saw a 2.8 per cent decrease to 5,268 units when compared to 5,422 last year. Wellington's year-on-year figures were down 10.2 per cent to 758 registrations, and Christchurch's numbers fell by 5.7 per cent to 1,426.
Used commercials nosedive
There were 593 used commercials registered for the first time last month, which was down by 38.2 per cent compared to June 2020's total of 960.
The year-to-date total now stands at 3,369 units.
Toyota, predictably, claimed top spot on the marques' ladder with a market share of 43.3 per cent, albeit on the back on sales falling by 42.5 per cent to 257 from 447.
The Hiace was last month's top-selling model with 179 first-time registrations. The Nissan NV350 was next up on 47 with Toyota's Dyna claiming third place on 32.
Reminder to dealers
The Imported Motor Vehicle Industry Association has reminded car dealers to register battery electric vehicles and plug-in hybrids in their customers' names to claim the government's clean-car rebates.
It is the consumer who needs to be the first registered owner to apply to the fund, says technical manager Malcolm Yorston. For more details, phone 0800-842-842 or email info@via.org.nz.