Used-import sales better than last year
Dealers enjoy increasing demand since Covid-19 restrictions were lifted and Toyota maintains its dominance of the market.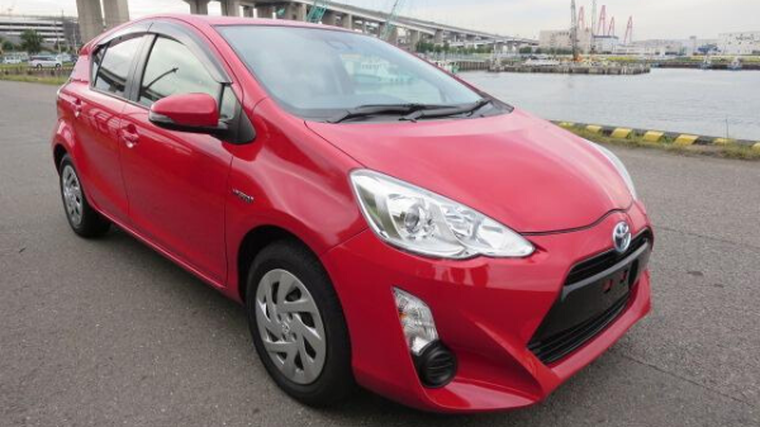 There were 11,962 used-imported passenger vehicles registered in New Zealand last month, which was seven per cent more than for June 2019 as sales continue to pick up since the Covid-19 restrictions were lifted.
It improved on 9,565 sales in May this year and maintains the market's momentum after just 622 registrations in April when the nation was mostly under lockdown measures. May's figure was 21.7 per cent below what was achieved in the same month a year earlier.
June brought more improvement around most of the regions as all Covid-19 restrictions on business operations were gone. In the main centres, Auckland saw a 2.9 per cent increase to 5,422 when compared to 5,269 in June 2019. Wellington's year-on-year figures fell 1.4 per cent to 844 registrations, and Christchurch's numbers increased 9.6 per cent to 1,512.
Elsewhere, Rotorua suffered a 36.4 per cent decrease year-on-year with sales falling from 162 to 103, but in contrast Nelson's registrations increased by 20.8 per cent from 240 in June 2019 to 290 last month.
The Mazda Axela held on to the top spot as the most popular model. It was followed by the Honda Fit and Toyota Aqua, pictured.
The Axela sold 648 units and had a 5.4 per cent share of the market in June, with sales up 12.9 per cent on the same month of last year. The Fit had 470 registrations, which was 10.5 per cent fewer than in June 2019, and 416 Aquas were sold – a 54.1 per cent increase from a year ago.
Suzuki's Swift was fourth in the rankings with 387 units sold, a decrease of 21.3 per cent from the same month last year.
Toyota remained the most popular marque in June with 2,789 sales for 23.3 per cent of the market. This was a 12.7 per cent increase on the 2,474 registrations in June 2019.
Nissan was second for the month with 2,084 units, a market share of 17.4 per cent, and Mazda was third on 1,924 registrations, for a market share of 16.1 per cent. While Nissan's number of sales fell 10.3 per cent compared to the same month last year, Mazda enjoyed a 9.6 per cent increase.
For the year to date, Toyota accounts for 24.1 per cent of the market, or 12,831 units, while Nissan and Mazda have 18.4 and 16 per cent, respectively.
Used commercials climb
There were 960 used-imported commercials registered for the first time last month, which was an 11.9 per cent increase compared to 858 in June last year.
June 2020's total was a substantial increase on April's figure of 87 sales as the impact of the Covid-19 hurt businesses and up from 833 in May.
Toyota stayed on top with 447 registrations for a market share of 46.6 per cent. Its Hiace remained the leading model with 34.5 per cent of June's market thanks to 331 sales, up from 293 in June 2019.
Nissan was runner-up on the marques' ladder in June with 230 sales for a share of 24 per cent, and Mazda was third with 54 units and 5.6 per cent. Nissan's NV200 was second in the model chart with 63 sales and a 6.6 per cent share of the overall total, while its Caravan was third with 59 units sold during the month.
So far in 2020, Toyota has sold 1,925 used commercial vehicles for a 45 per cent slice of the market. Nissan is in second spot with 1,065, or 24.9 per cent.
Most of the regions saw sales continue the climbs they enjoyed in May. Hamilton was among the top performers with a 42.3 per cent jump in registrations and 74 units sold last month compared to 52 in June 2019. Dunedin had a 33.3 per cent increase, with sales climbing from 30 in June last year to 40.
In the major centres, Auckland had a 1.2 per cent fall year on year, with 399 registrations in June compared to 404 in the same month of 2019. Wellington's numbers increased 25.5 per cent over the same period, from 47 sales to 59, while the number of units registered in Christchurch increased three per cent, from 100 to 103.