Used-commercial sales falling
Toyota remains the top-seller after the regions enjoy mixed fortunes during October.
Posted on 06 November, 2019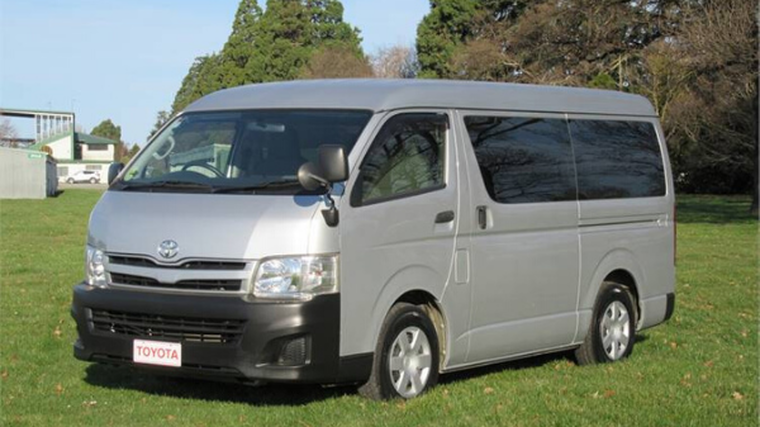 In total, 1,001 used commercial vehicles were sold in October – a 6.1 per cent decrease on October 2018's total when 1,066 were registered in New Zealand. However, last month's result was an increase of 99 units on September 2019's total of 902.
The October results brought the year-to-date total to 9,395, a decrease of 868 units compared to the first 10 months in 2018 when 10,263 units were sold.
Toyota remained on top with 420 registrations for a market share of 42 per cent. Its Hiace, pictured, claimed the biggest market share of all models with 30.4 per cent thanks to 304 registrations.
Nissan was runner-up on the marques' ladder with 237 units for a share of 23.7 per cent, and Mazda was third with 63 units and 6.3 per cent. Nissan's Caravan and NV200 shared second spot in the models' chart with both vehicles achieving 63 sales and a 6.3 per cent share of the overall total.
The regions had mixed fortunes in used-commercial sales last month when compared with October 2018. On the upside, Tauranga had a 39.5 per cent increase – from 38 registrations in the same month of last year to 53 last month – and Christchurch enjoyed a 27.2 per cent surge – shifting 131 units last month compared to 103 during October 2018.
The major centres of Auckland and Wellington suffered drops last month of 17.3 and 23.3 per cent respectively compared to the same period a year ago. Auckland had 440 used-commercial sales in October compared to 532 in the same month of last year, while the number of units sold in Wellington went from 60 to 46.