Used-car imports tumble
Fresh slump for second-hand passenger vehicles but the number of new vehicles crossing our borders is soaring from the previous month.
Posted on 05 October, 2020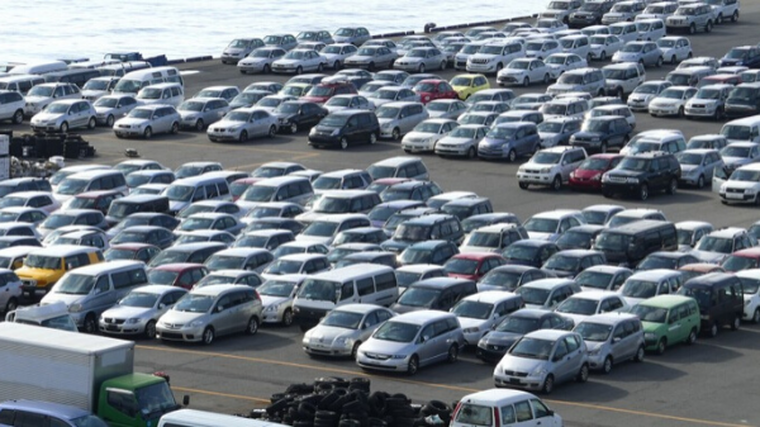 There were 8,424 used passenger vehicles imported into New Zealand last month. This was down by 8.3 per cent when compared to September 2019's total of 9,183.
The monthly tally was also down on the previous two months of 2020, with July and August recording figures of 9,221 and 10,141, respectively. However, it was more than twice the number imported in May this year.
Of September's total, 7,775 came from Japan, which represented 92.3 per cent of last month's imported units and was lower than its market share of 93 per cent for the year to date.
Japan's tally in September was down by 8.7 per cent when compared to the same month of 2019.
There were 316 used cars imported from Australia during last month, which was down by 9.5 per cent on September last year. That country accounted for 3.75 per cent of last month's overall total, slightly below its market share of 3.77 per cent for the first nine months of 2020.
So far this year, 78,026 used cars have been imported – down 27.6 per cent on 107,821 in the same period of 2019.
The dip in volumes comes after two months of resurgence in import levels, which had plunged to 4,048 in May.
In sharp contrast, imports of new passenger vehicles increased by 56.2 per cent last month to 8,440 units when compared to August's total of 5,405 in May. However, the number of units was still 23 per cent below the 10,967 units imported in September 2019.
The number of used light-commercial imports held steady and increased from 306 in August to 308 in September, while new light commercials soared from 721 to 2,793 over the same period.
Overall, 20,262 vehicles, including trucks and buses, were imported in September. This was the highest monthly tally since March 2020 when the impact of the coronavirus pandemic started to weigh on the industry.