Used car imports slide
New and used light commercials provide some bright spots in latest Customs figures.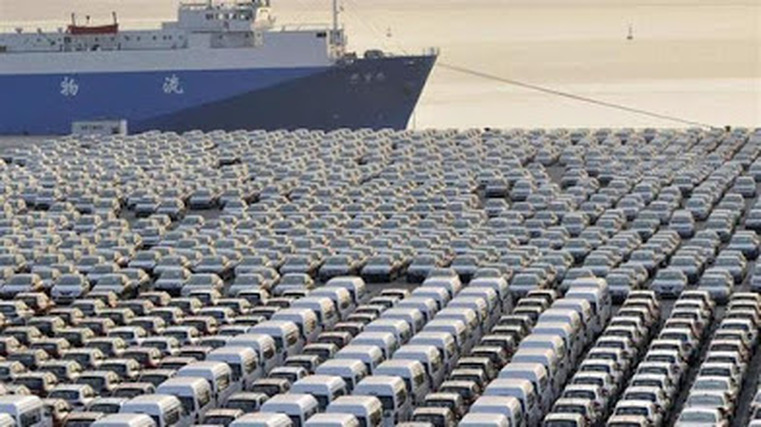 There were 8,710 used passenger vehicles imported into New Zealand during June, which was 25.9 per cent lower than the 11,749 units that crossed our borders in the same month a year ago.
So far this year, the total stands at 50,747 – down from 66,285 and by 23.4 per cent compared with this time in 2021.
Last month's total included 8,289 units from Japan for a market share of 95.2 per cent and 258 came in from Australia, according to the figures from Customs NZ. Next up were the UK with 71, and Singapore on 39 and the US with 30.
The total for June also represented a 27.7 per cent fall from the 12,047 units imported in May this year.
As for used light commercials, there were 327 imports last month – a 20.6 per cent decrease from 412 units a year ago.
However, the June figure was up by 3.8 per cent from May when 315 units were imported.
It took the year-to-date total to 1,944, which is 84 units, or 4.5 per cent, higher than at the same stage of 2021 when it stood at 1,860.
New imports edge up
There were 9,455 new passenger vehicles imported in June, which represented a 6.4 per cent increase from 8,890 in May.
However, last month's tally was down 20.4 per cent, or 2,416 units, from 9,988 imports in June last year.
Japan was the main country of export with 3,622 units followed by Korea on 1,851. Next up was Germany on 719, Belgium with 693 and Thailand with 595.
New passenger vehicles from the US also surged to 582 units in June compared with 221 in May.
Year to date, the overall total for the sector now stands at 52,422 and is 6,138 units, or 10.5 per cent, lower than at the halfway stage of 2021.
For new light commercials, there were 2,027 units imported last month, a drop of 58.2 per cent from June 2021.
However, the latest number was up 78.4 per cent from 1,136 units in May this year.
In the first six months of the year there have been 19,447 new light commercials come into the country, 5,717, or 29.4 per cent, lower than at the same stage a year ago.
Overall, 21,197 vehicles, including trucks and buses, crossed our border in June, which was down from 22,873 the previous month.