Used-car imports enjoy positive month
Mazda's Axela leads the way in November, while Nissan's Tiida suffers a big plunge.
Posted on 05 December, 2019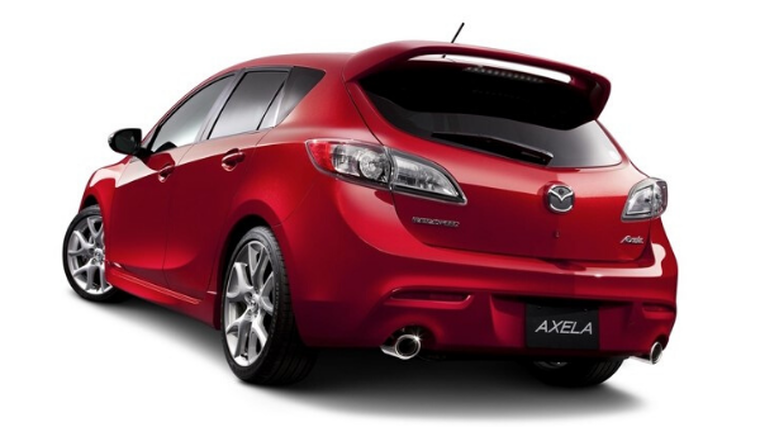 There were 11,674 used-imported cars registered in New Zealand for the first time last month – an increase of 4.6 per cent, or 518 more units, than November 2018's total of 11,156.
Last month's result brought the year-to-date total to 128,962 a decrease of 7,614 units – or 5.6 per cent – compared to the same period in 2018.
The Mazda Axela, pictured, was the top model in November, trading places with the previous month's top-seller, the Honda Fit. Suzuki's Swift was third, with the Mazda Demio and Toyota Aqua taking fourth and fifth spot respectively.
The Axela sold 618 units in November, which was an increase of 7.3 per cent on the same month of last year. It also tops the charts for best-selling model of the year with 6,758 registrations so far in 2019 for a 5.2 per cent share of the market. Not far behind is the Fit on 6,212 units and the Swift on 5,691. Nissan's Tiida saw sales plummet 25.7 per cent in November 2019 compared to the same month in 2018, with 388 cars registered.
Toyota remains the most popular marque over the past 11 months with 28,678 sales for 22.2 per cent of the market. Nissan hangs onto second spot for the year so far with 25,037 units, a market share of 19.4 per cent – this despite seeing its import numbers drop by 6.2 per cent to 2,117 units in November when compared to the same month in 2018.
Mazda was third in the November figures on 1,925 registrations, up 2.9 per cent from the same period a year ago, for a market share of 16.5 per cent. Subaru's imports shot up in November 2019 compared to the previous year, with its 798 units representing a climb of 31.7 per cent.
Many of the regions enjoyed a positive month, with Rotorua the best performer last month compared to November 2018. It saw imports increase by 32.1 per cent, going from 137 registrations in the same month of last year to 181 last month. Thames and Tauranga also had double-digit percentage rises.
Blenheim suffered the biggest drop – down 21.9 per cent from 64 registrations in November 2018 to 50 last month. New Plymouth also saw a decline with sales falling by 7.6 per cent from 172 to 159 units.