Car imports climb in November
Despite some encouraging numbers in the past month, new cars remain in sharp decline over the course of the year.
Posted on 04 December, 2019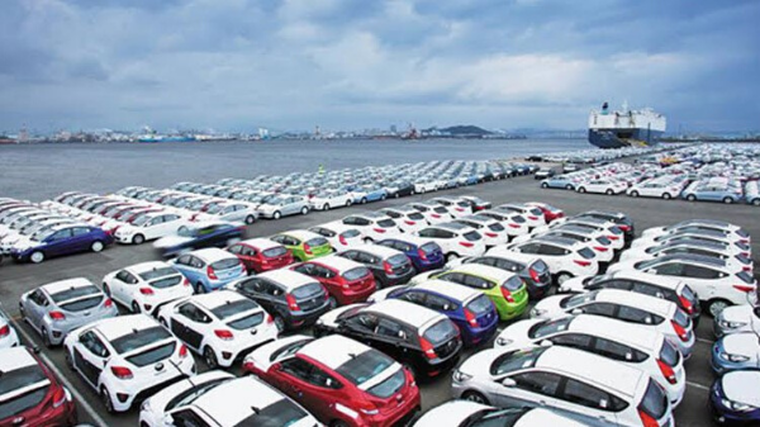 The number of used cars imported into New Zealand jumped in November to their highest level in three months, with Customs NZ figures showing 11,401 vehicles crossing our borders during the month.
While the figures beat those of September and October, which recorded 9,195 and 9,875 imports respectively, the tally was down 0.9 per cent compared to November 2018.
The year-to-date total is 1,216 units, or 0.93 per cent, lower than for the same 11-month period in 2018 with 129,109 units coming into the country so far in 2019.
Japan remains the main supplier of used-car imports with 10,670 units coming in during November, a decrease of 0.1 per cent from the same month in the previous year.
Monthly imports from Australia were up 11.3 per cent compared to November 2018 with 356 cars, while passenger vehicles sourced from Singapore climbed 45.8 per cent to 172 units over the same period.
Monthly lift can't mask new car woes
New imported passenger vehicle numbers also enjoyed a recovery as 9,408 units crossed our borders in November compared to 8,122 the month before. The number of imports was also 20.3 per cent higher than in November 2018.
However, the year-to-date total of 95,770 new cars is a decrease of 11.84 per cent compared to the same period a year earlier, when it had already passed the six-figure mark.
Japan topped the list for November with 4,362 units, followed by 1,269 from Korea, 920 from Thailand and 634 from Germany. Units from the US made a notable surge up to 503 in November compared with 340 the previous month.
Light commercials suffer fresh low
New imported light-commercial vehicles hit a record low for the year with only 1,696 units coming into the country in November this year, which was a 19 per cent drop from November 2018.
The top countries of export were Thailand and Japan with 1,377 and 345 units respectively.
Latest figures show 31,383 new commercials have crossed our borders so far this year, a decrease of 7.7 per cent, or 2,619 units, compared to the same period of 2018.
Used commercials on the up
Used light-commercial vehicles produced their equal second-best month of 2019 as they matched October's figures of 737 imported units. This was 34.2 per cent higher than the number achieved in November the previous year.
The year-to-date total is 4.11 per cent more than for the same 11 months of 2018 with 6,554 units imported so far in 2019.