Used-car imports begin recovery
Vehicles from "other countries" enjoy a spike as Japan's market share drops while the industry continues to grapple with the effects of the coronavirus pandemic.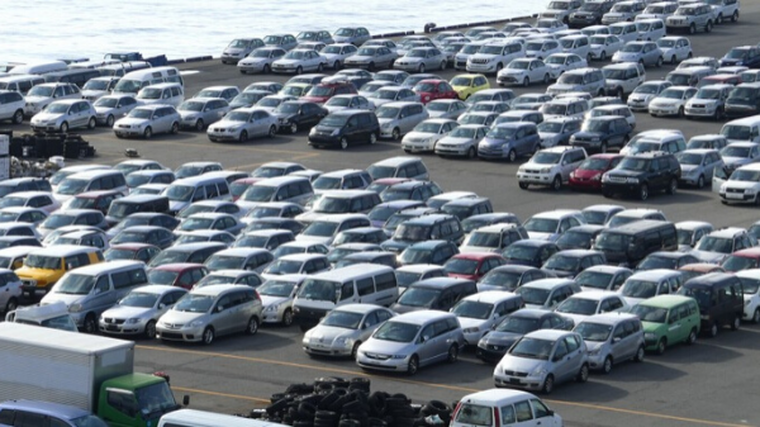 There were 5,058 used passenger vehicles imported in June, a drop of 53.7 per cent when compared to the same month a year ago.
However, the total was an increase of 24.1 per cent from the 4,076 shipped into the country during May this year.
Of June's total, 4,413 came from Japan, which represented 87.3 per cent of last month's imported units and was lower than its market share of 93.2 per cent for the year to date.
Japan's tally in June was down by 55.9 per cent when compared to the same month of 2019.
There were 352 used cars imported from Australia during last month, which was down by 47.1 per cent on June last year. It accounted for seven per cent of last month's overall total, or more than double its market share of 3.4 per cent for the first six months of 2020.
The most notable jump was for "other countries" – nations from where importations are considered of insignificant quantities to list individually. June's total for those countries was 91, compared to just five the month before. The previous highest tally for other countries in the past 18 months was 38 in March 2019.
Despite climbing from May, used passenger vehicle imports in June remain a sharp drop from the 13,145 vehicles that crossed our border in March this year.
The year-to-date total for imported second-hand passenger vehicles now stands at 50,318 units – down by 32.5 per cent compared to the 74,528 during the first six months of 2019.
Last month, imports of new passenger vehicles totalled 4,619 units compared to 2,858 in May for an increase of 61.6 per cent.
The number of used light-commercial imports enjoyed a 40.2 per cent climb from 127 in May to 178 in June, while new light commercials increased by 57.5 per cent from 825 to 1,299.
Across all passenger and light-commercial categories, the number of imported vehicles remained below the totals seen in April as the industry tries to get back on track following the impacts of the coronavirus pandemic.
Overall, 11,472 vehicles, including trucks and buses, were imported in June. This represented a 44.1 per cent increase when stacked up against May's total of 7,961.