Turners opens in Timaru
Company's 31st branch follows hot on the heels of expansion into Rotorua and Nelson.
Posted on 20 November, 2023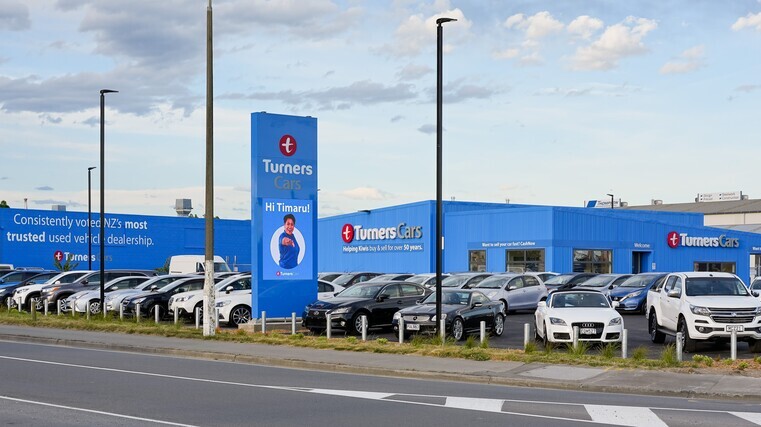 The 31st branch of Turners Cars has opened in Timaru providing a full range of services, including retailing and selling cars, on-site finance and insurance.
The site in Meadows Road, Washdyke, will have around 120 vehicles for sale at any one time. Would-be customers can also easily access any of the approximately 3,000 units the company has for sale nationally.
Greg Hedgepeth, chief executive officer of Turners Auto Retail, says the Timaru branch, which opened on November 15, was carefully chosen as a strategic location. It follows the success of the company's recent expansion into Nelson and Rotorua, while a new branch in Napier is on the horizon.
"It's great to be open there," he enthuses. "A lot of hard work has gone into creating a branch we're proud of. We're confident it will open up mobility, business and employment opportunities for the good people of Timaru and the surrounding region.
"Initial feedback from all the locals we've spoken to has been very positive. They are excited we are here."
Members of the Timaru team, which will eventually comprise 10 people, have mainly come from the region itself.
Hedgepeth adds: "Now we're open, I know the blue team is keen to get stuck in. In fact, we've already started. We had customers making contact as soon as the sign went up. The team managed to buy and sell over 30 cars before we even opened the doors."
There will be an official opening for the branch in late January. Rumour has it that the Gleniti School Jump Jam team will be putting on a show as part of the festivities.