Toyota to develop helper robots
Toyota and AI startup Preferred Networks partner to start developing human support robots.
Posted on 09 August, 2019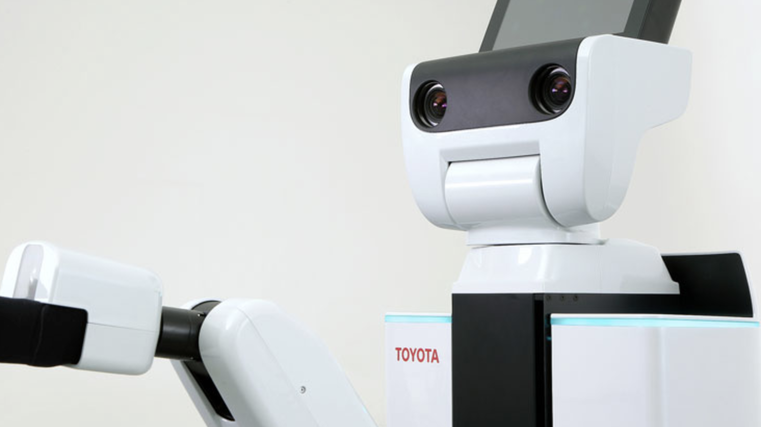 Toyota and artificial intelligence (AI) startup Preferred Networks (PFN) have agreed to engage in joint research and development on Toyota's human support robot (HSR) robotics platform.
The two companies aim to develop service robots that cater to market needs at the earliest opportunity.
In recent years, the scope of robot activity has expanded from industrial use to medical care and logistics. However, there remain many technological issues in the field of service robots, which are required to integrate into individuals' lives and make decisions and respond appropriately to various situations.
By combining their respective technologies, Toyota and PFN intend to develop service robots capable of learning in typical living environments and executing a variety of tasks.
Specifically, Toyota will first loan several dozen human support robots to PFN; over the following three years, the two companies will then collaborate in research and development.
Nobuhiko Koga, chief officer of Toyota's frontier research centre, commented: "Since around 2004, Toyota has engaged in the development of partner robots that support both people with disabilities and the elderly."
"In 2012, we developed the HSR, which has a basic robotics platform for supporting independent living. Up to now, HSR has been used in research and development at 49 organizations in 13 countries including Japan and has been highly praised as a robotics platform.
"Going forward toward our goal to develop service robots that better cater to the needs of our customers, we are excited by the prospect of collaborating in research and development with PFN, which boasts world-class intelligence technologies."
Going forward, Toyota and PFN will work on joint development of service robots that have the intelligence to respond to various needs so that we can contribute to enhancing the quality of life for more people.