Toyota dominates used market
Marque's C-HR makes huge jump in registrations from a year ago while the sector as a whole dwindles.
Posted on 01 August, 2022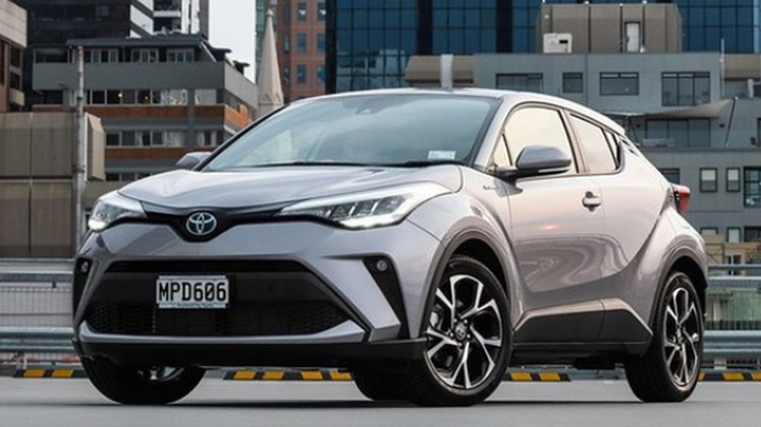 There were 8,243 used-imported cars registered in New Zealand last month, a drop of 37.1 per cent when compared with the 13,114 in the same month of 2021.
The Toyota Aqua was the biggest-selling model last month with 1,330 registrations – a 41 per cent increase from 943 units in July of last year – and a market share of 16.1 per cent.
Toyota's Prius was second with 641 units and 7.8 per cent of the market, followed by the Mazda Axela on 405 and 4.9 per cent.
Completing the top five was the Nissan Leaf with 391 registrations and a 4.7 per cent market share and Honda's Fit with 285 and 3.5 per cent.
Toyota's C-HR, pictured, which was eighth on the ladder, was a notable climber last month with its 242 registrations a sharp increase from only 28 in July last year.
The Aqua is a clear leader in the year-to-date figures on 7,558 units and a market share of 10.2 per cent, followed by the Prius on 3,315 and 4.5 per cent.
Toyota was also the top marque in July with 3,259 registrations for 39.5 per cent of the market, although its sales were down 11.8 per cent from 3,693 in the same month of 2021.
Nissan was second on 1,159 units, a market share of 14.1 per cent, and Mazda was third on 1,071 registrations or 13 per cent.
Year to date, Toyota leads the marques' ladder with 22,742 registrations and a 30.6 per cent market share. Nissan is next on 10,840 and 14.7 per cent, with Mazda third on 9,093 and 12.3 per cent.