Tough year for used car imports
Used imported passenger vehicle sales are tumbling further and further away from record highs hit just a few years ago.
Posted on 10 January, 2019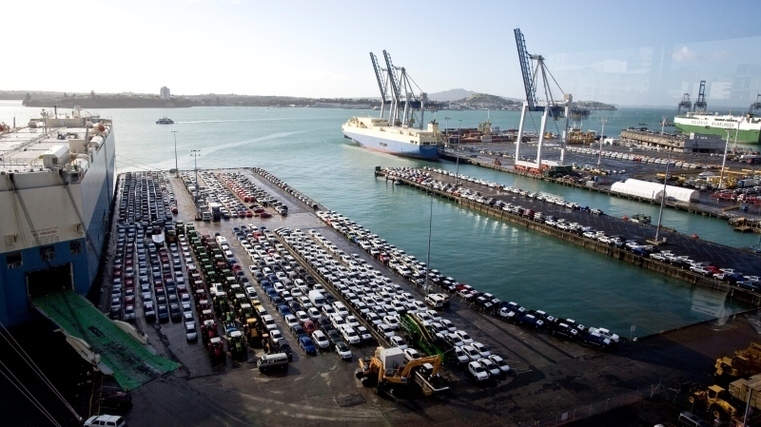 Last year was a tough year for Kiwi dealerships with noticeable drops in sales of used imported passenger vehicles across the country.
There were 147,637 used imported cars registered in 2018 – 10.9 per cent or 18,017 units less than 2017's total of 165,654.
Toyota cemented its place as the number-one used imported car brand. It sold 33,693 units in 2018 for a market share of 22.8 per cent. Nissan and Mazda were second and third respectively with 28,760 and 24,307 units sold, and 19.5 and 16.5 per cent market shares, for the past 12 months.
The Mazda Axela had the most sales for the year with 7,411 for a market share of five per cent. The Suzuki Swift ended the year with a market share of 4.6 per cent and 6,727 sales, followed by the Nissan Tiida with 6,600 sales and 4.5 per cent.
It's no surprise the vast majority of regions around the country recorded losses in 2018. Out of the main centres, Auckland recorded the largest in used imported passenger vehicle sales – from 79,833 units in 2017 to 68,675 in 2018. It was followed by Christchurch and Wellington, which showed a nine per cent and 7.6 per cent drop in sales respectively.
Wanganui was one of the exceptions with sales increasing from 1,107 in 2017 to 1,303 in 2018 – an increase of 17.7 per cent or 196 units.
Sales during December
There were 11,061 registrations of used imported passenger vehicles in December – a decrease of 21.6 per cent compared to December 2017's total of 14,102.
The Mazda Axela was the number-one selling used import for December with 584 sales, a slight 1.4 per cent decrease on December 2017's 592. Both the Suzuki Swift and Nissan Tiida recorded 500 units to come second-equal last month.
The majority of New Zealand's regions recorded falls in sales of used imported passenger vehicles during December compared with the same month of 2017.
Out of the main centres, Auckland – the country's biggest region for sales – saw a 26.7 per cent decrease from 7,037 to 5,157 registrations. Christchurch fell by 15.2 per cent from 1,702 units in December 2017 to 1,444 units last month. Wellington followed closely behind. It recorded a drop of 18.8 per cent from 1,007 units to 818.
Despite the decrease in sales across the country, Wanganui and Masterton enjoyed increases of 31.8 and 8.2 per cent respectively.