Top used imports stay same
Whangarei bucks the trend and is the only region to increase sales in lockdown-affected month.
Posted on 03 September, 2021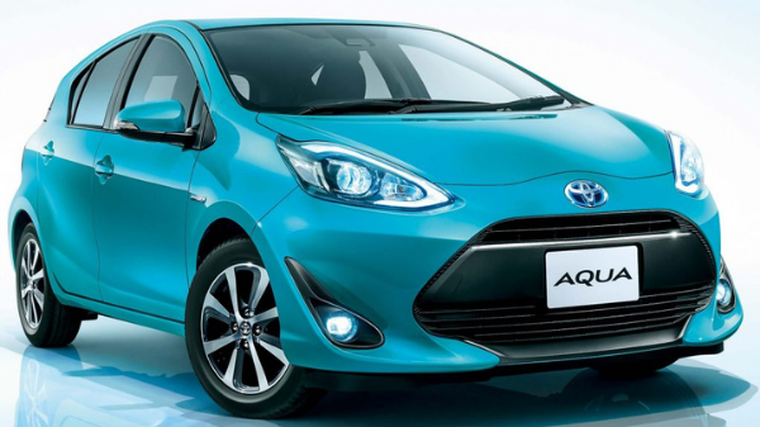 There were 7,103 used-imported cars registered last month. That was down by 21.5 per cent from 9,054 when compared to August 2020.
The top three models were the same as those in July, with Toyota's Aqua, pictured, claiming first with 599 units for an 8.4 per cent share of the market.
Mazda's Axela was second on 337 with Toyota's Prius third on 278 for market shares of 4.7 and 3.9 per cent respectively.
Year to date, these three models are also in the same order as New Zealand's most popular used imports.
Nissan's X-Trail was fourth in the August figures with 252 registrations, and Volkswagen's Golf and Mitsubishi's Outlander came joint fifth on 204.
Last month's most popular used-imported pure electric vehicle was the Nissan Leaf. It had 148 registrations for a market share of 2.1 per cent.
August's top-selling marque was Toyota with 2,054 units. Second spot was claimed by Mazda on 977 and Nissan was third with 932.
Predictably, overall sales of used-imported cars fell in August because of the whole of the country being in a Covid-19 lockdown from August 17 until the end of the month.
Whangarei was the only region able to buck that trend and its sales increased to 193, a 12.9 per cent jump from 171 in August 2020.
In the main centres, Auckland's sales for August slipped to 3,254, a 14.5 drop from 3,807 a year ago. Wellington's 517 registrations were down 30.4 per cent from 743 over the same period, and Christchurch clocked 1,002 sales, a 22.9 per cent decrease from 1,299.
Used commercials
There were 360 used-imported commercials registered in New Zealand last month. That was down by 52.7 per cent from 761 in August 2020.
The Toyota Hiace topped the table with 103 sold last month. It was followed by Nissan's NV350 with 34 units, and Toyota's Dyna and Isuzu's Elf with 20 each.