Tesla teases Gigafactory 1
Tesla teases Gigafactory 1 - aiming for the largest rooftop solar array in the world.
Posted on 14 September, 2018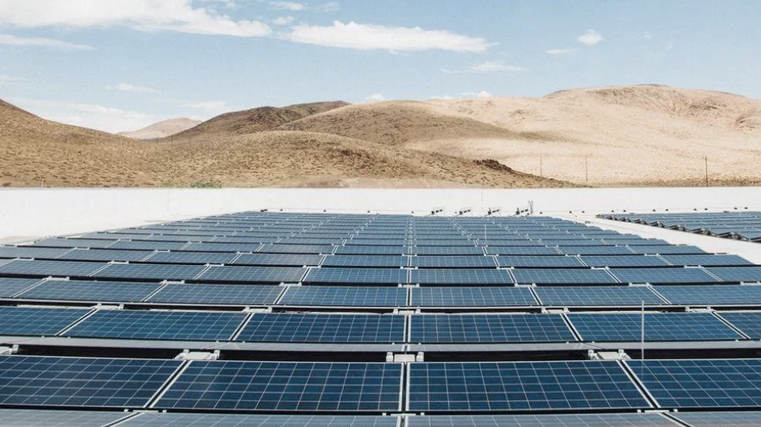 Tesla is currently building what could become the largest rooftop solar system in the world to power Gigafactory 1 in Nevada.
The automaker has now released a teaser picture of the growing system.
Tesla says the setup will include roughly 200,000 solar panels or 70 megawatts.
"To ramp production to 500,000 cars per year, Tesla alone will require today's entire worldwide supply of lithium-ion batteries," said Tesla.
The Gigafactory will produce Model 3 electric motors and battery packs, in addition to Tesla's energy storage products, Powerwall and Powerpack.
Tesla currently produces more batteries in terms of kWh than all other carmakers combined, says Tesla.
"With the Gigafactory ramping up production, Tesla's cost of battery cells will significantly decline through economies of scale, innovative manufacturing, reduction of waste, and the simple optimisation of locating most manufacturing processes under one roof," the EV manufacturer added.