Zero-emitters increase market share
Tesla Model 3 leads the charge for battery electric vehicles and petrol hybrid sales also enjoy a bounce back.
Posted on 09 September, 2021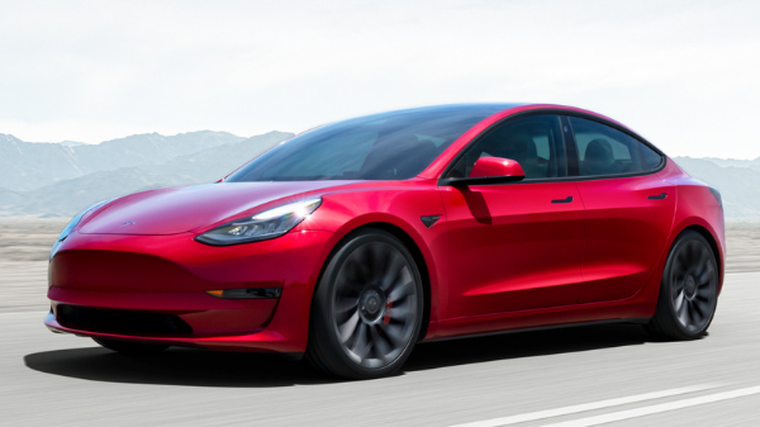 Sales of battery electric vehicles (BEVs) continue to swallow up more of the new-vehicle market but the demand for plug-in hybrids (PHEVs) suffered a sharp dip in August.
There were 353 BEV units sold during August, equivalent to 5.18 per cent of all new-vehicle sales. The past two months has seen increased demand for such vehicles following the start of the government's clean car incentive payments, which has lifted the year-to-date figure for all BEVs to 2.64 per cent.
The Tesla Model 3 was the leading BEV last month with 191 sales, which was only six fewer than in July despite New Zealand shifting into a Covid-19 lockdown.
The zero-emissions car, pictured, was well ahead of its rivals after trade was all but brought to a standstill when the whole of the country moved to alert level four on August 17. Behind the Model 3 in the BEV charts was the MG ZS on 56 and the Hyundai Kona on 31.
PHEVs recorded 85 registrations in August and 1.25 per cent of the market, down from 2.86 per cent in July but still well above 0.34 per cent of trade in June. The category accounts for 1.07 per cent of sales in the first eight months of the year.
Registrations of petrol hybrids increased from 7.73 per cent of market activity in July to 11.87 per cent in August, which took its year-to-date total to 7.61 per cent.
Petrol-engine vehicles held firm on 46.03 per cent in August, compared to 45.98 per cent in the previous month, taking the year-to-date figure for such cars to 50.82 per cent. The numbers for diesel vehicles were 35.68 per cent last month and 37.68 per cent in the year so far.
Electric focus
The Motor Industry Association has also broken down sales figures to look purely at new electric-vehicle (EV) registrations each month and calculates the proportion of those that are BEVs, PHEVs or hybrids.
BEVs accounted for 28.31 per cent of the 1,247 EVs that were registered in August, which was well above the year-to-date figure of 23.31 per cent.
PHEVs had 6.82 per cent of the EV tally last month, which was down from 18.24 per cent in July and lower than the sector's year-to-date share of 9.45 per cent.
Hybrids bounced back to 64.88 per cent, after slipping to 49.22 per cent in July, and its total for the year stands at 67.23 per cent.
Mitsubishi's Eclipse Cross was the top PHEV last month on 28 units, with the Mitsubishi Outlander second with 24. The MG HS completed the top three on 12 sales.
Toyota's RAV4 was ahead of the pack for petrol hybrids on 221 units, with the marque's Corolla and Camry taking out the next two spots on 151 and 94 respectively.