Talent boost for AA
More than 320 job applications received as organisation expands operations across New Zealand.
Posted on 28 September, 2020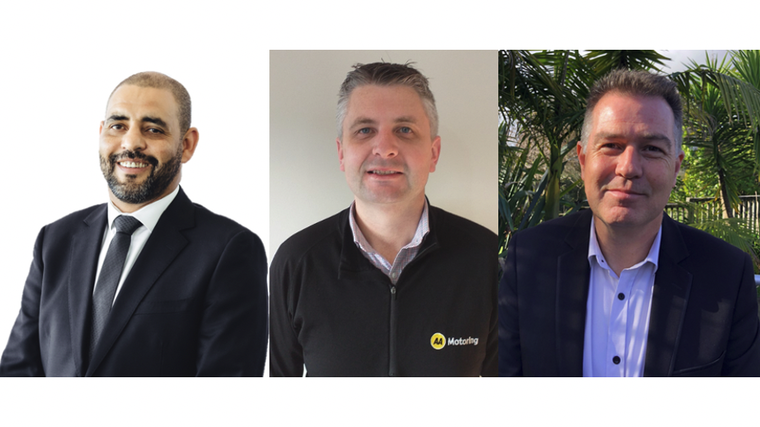 AA Motoring Services says it has been overwhelmed with the level of high-calibre talent attracted by its expansion with a slew of new senior roles now filled.

The association now has 38 AA Auto Centres, with the two most recent additions opening in Rangiora last week and Manukau this week, and more than 140 AA-approved repairers nationwide.
"We received more than 320 applications for our new roles," says Jonathan Sergel, general manager of AA Motoring Services.
"We are fortunate that, despite the uncertainty this year has brought, there are still significant opportunities for growth at the AA – growing the number of customers we serve, growing our product range and continuing to grow our network."
Two roles – northern region relationship manager and southern region relationship manager – have been established to oversee after the nationwide Auto Centre franchises and approved-repairer network.
"Stephen Deans, pictured top left, will be joining us as northern relationship manager from the Giltrap Group where he has been in leadership roles for more than a decade.
"Most recently national sales and corporate manager for Skoda NZ, he is a fully qualified automotive technician who has spent time on the floor and in management roles based around sales, after-sales support and servicing. With his knowledge of workshop environments, sales and customer service, Stephen will be a great fit.
"We are also thrilled to have promoted Grant Waters, pictured top middle, who has been with the AA as vehicle inspections manager in Christchurch for the past four years, into the role of southern relationship manager.
"Over the course of his career, he has worked as an automotive technician to running workshops and then into management, so comes with the skillset required to set our AA Auto Centre franchise partners and approved repairers up for success. Prior to his role at the AA, Grant was the South Island manager for Hydraulink NZ."
Jason O'Connell, pictured top right, has been appointed business development manager focused on delivering extra business across all products and services, as well as growing the Auto Centre and approved-repairer networks. He will be leading expansion plans.
"I'm delighted to be welcoming Jason on-board from Air New Zealand into this role," says Sergel. "A strong leader with a well-rounded approach to business, he brings a commercially astute and customer-centric approach to the AA.
"I am really excited by the evolution these roles will be able to support. This will ensure the long-term success of AA Motoring Services as we continue to build our expert motoring network nationwide."