Takata airbag woes behind latest recalls
Mitsubishi and Volkswagen urge people in New Zealand to act now or risk serious injury.
Posted on 08 November, 2019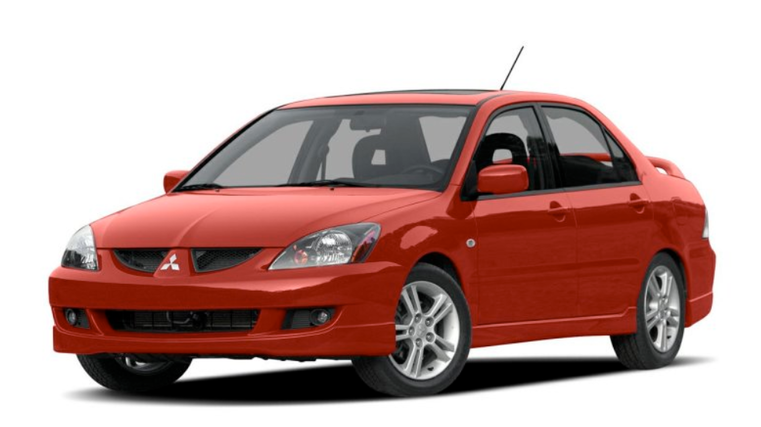 Mitsubishi and Volkswagen have issued recalls for vehicles in New Zealand that are the latest of millions worldwide affected by problems with Takata airbags, warning that if left unfixed people risk death or injury.
Mitsubishi says the airbag inflator installed in its i-Car Lancer built between 2003 and 2010 may operate incorrectly on deployment and cause shrapnel to enter the cabin. It urges those affected to contact their nearest Mitsubishi Motors dealer.
The Volkswagen 1300, model year 1994, is also subject to a recall as the company says, "driver airbags with increased humidity in the pyrotechnical propellant of the gas generator may have been fitted".
It warns that as a result, "fragments from the alternator housing can come loose and injure occupants in an accident with a deployment of the front airbag on the driver side". Owners of such vehicles are advised to get them checked at a local dealer.
Mitsubishi has also issued recalls on its Outlander, model years 2006-12, and versions of the ASX from 2011-15. On the Outlander it advises that the resin frame to sunroof glass panel adhesive bond can degrade over time and separate from the glass panel. Owners should contact their nearest dealer to arrange replacing the glass. And a problem with wiper-linkage ball joints is blighting ASX models. The marque says they may corrode, causing the linkage to jam or separate and make the wipers inoperative in worst-case scenarios.
Mitsubishi's Lancer EVO, pictured, designed for 1998 to 2007, is also subject to a recall notice because "the disc rotors may crack or separate if they experience thermal shock, typically associated with motorsport racing". If this happens, it could increase the risk of an accident.
However, the September 27 notice adds that "a vehicle driven under normal conditions is unlikely to experience heat shock or any associated failure". Owners with an affected range 2014 DBA4418 rotor should contact NZ Gaskets to organise a refund or replacement and shouldn't take part in any racing activity or track days until a replacement is installed.
Seat Ateca, Leon, model year 2018
Recall issued: October 22, 2019. The hazard: With some Leons and Atecas in the specified VIN range fitted with LED headlights, it is possible that in the event of a fault in a front-turn signal, the instrument cluster will not display the warning symbol or provide a warning sound. What to do: Owners will be contacted directly by Seat NZ.
Mercedes-Benz GLE, model year 2019
Recall issued: October 22, 2019. The hazard: The condensation drain hoses for the air-conditioning system may not have been installed correctly. What to do: Contact your nearest Mercedes-Benz service outlet.
Mercedes-Benz Sprinter, model year 2018
Recall issued: October 22, 2019. The hazard: A centring sleeve between the automatic transmission and direct-shift module may not have been installed in production on certain Sprinter vehicles.
Mercedes-Benz Sprinter, model year 2019
Recall issued: October 22, 2019. The hazard: A malfunction of the rear lamps may occur in certain VS30 Sprinter vehicles when the rotary light switch is switched to a different position quickly.
Hyundai Mighty, model years 2015-19
Recall issued: September 18, 2019. The hazard: If the interior air conditioning and heating-fan speed switch is rotated repeatedly, an internal electrical short circuit can occur causing the fan to remain operating even when the ignition switch is off. What to do: Call 0800-498-632 or email customerservice@hyundai.co.nz.
Ram 1500, 2500, 3500, model years 2016-19
Recall issued: September 3, 2019. The hazard: The master-cylinder pushrod clip may not have been secured correctly in manufacture. This may lead to the brake pedal not operating or failing. What to do: Contact your nearest Ram or Jeep dealership.