Suzuki teams up with Plunket
A shared commitment to safety sees marque agree to support the charity with nearly 500 new cars.
Posted on 26 February, 2021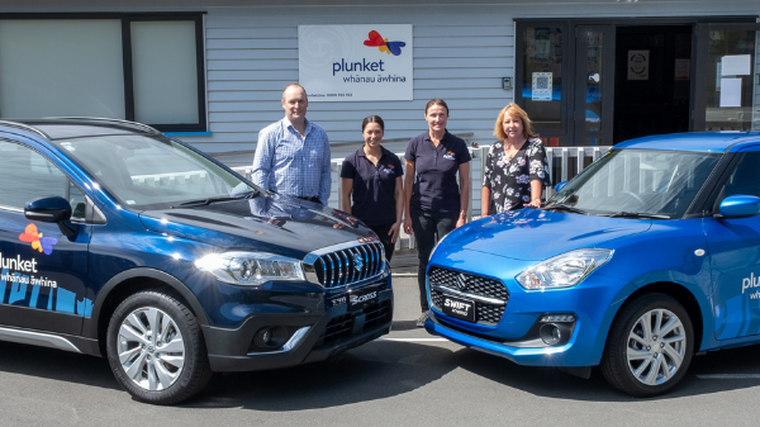 Suzuki NZ has been unveiled as the official vehicle partner of Whānau Āwhina Plunket.
The next five years will see almost 500 new cars from the Japanese marque rolled out for the nationwide Plunket fleet.
They will be driven by nurses on their home visits and while on other business.
Gary Collins, general manager of motor-vehicle marketing at Suzuki NZ, says there is a high expectation the relationship will be one of lasting mutual benefit with the potential for joint initiatives.
"Both Plunket and Suzuki put everyday Kiwis at the heart of everything they do with a priority focus on families and local community," says Collins.
"Both are trusted brands with a long history in New Zealand and, importantly, they share a strong commitment to safety.
"It's a perfect arrangement for both organisations and we're really excited to see how we can work closely together to leverage this new partnership.
"Our values line up so closely, the people at Plunket are lovely and the work they do is important to families. Suzuki NZ is proud to be helping drive Plunket through this partnership."
Amanda Malu, chief executive of Whānau Āwhina Plunket, adds the charity is "excited" to be working with Suzuki.
"Our nurses and community staff need reliable, safe and economical cars when they're out in our communities," she says.
"The Swifts will be a great addition to our fleet. We're also looking forward to trialling the hybrid models, especially in our inner-city areas."
Suzuki NZ already has long-term associations with other organisations and charities, such as Netball NZ, the Silver Ferns, Tri NZ, NZ Masters Games, eDrive and Fleetcoach, AA Driver Training, and Leukaemia & Blood Cancer NZ.
Pictured above, from left, Suzuki's national fleet manager Simon Terry, and Kelly Vincent, Lara Schonberger and Jenny Seddon of Whānau Āwhina Plunket