Racing rivals team up
A group of Supercar racing rivals teamed up to show their support for a programme aimed at enhancing the driving skills of young Kiwi motorists.
Posted on 07 November, 2018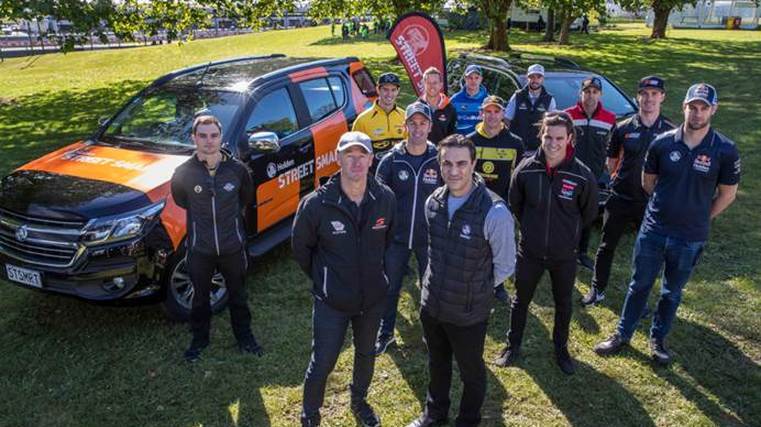 A group of Supercar racing rivals have teamed up to support the Holden Street Smart programme and to deliver one key message to young Kiwi motorists: you're never good enough to stop learning, and the best place to hone these skills is in a safe, controlled environment.
The rare group appearance comes ahead of this weekend's ITM Auckland SuperSprint and featured motorsport stars from Red Bull Holden Racing Team, Erebus, Brad Jones Racing and many more.
The Holden Street Smart programme was launched with the aim of improving driver safety and raising road awareness for young Kiwis.
Supercar icon and Holden Street Smart ambassador, Greg Murphy, says the group appearance advocates the importance of teaching people how to learn skills to prepare them for a variety of situations they encounter on the roads.
"Safe driving is something we all feel passionate about and it's so important to start with our young drivers and make sure they learn good driving habits from early on.
"Holden Street Smart has a very specific purpose, and that is to provide a practical learning situation for such drivers to upskill themselves and become better, more aware road users."
The hands-on driving programme, which takes place across the country each school holiday, provides young drivers with the opportunity to carry out emergency braking, crash avoidance and low-speed manoeuvring.
"Having the chance to experience these situations first-hand is invaluable and it's imperative people never stop learning how to drive better, anticipate unusual situations and be aware of their surroundings," said Murphy.
"It's only learning through doing which enables people to improve their driving, which wi, in turn, make them safer drivers and go some way to reducing the likelihood of them being involved in an accident or fatality."