Supply woes hurt Aussie sales
Industry reports strong demand for new cars but no end in sight to supply-chain problems.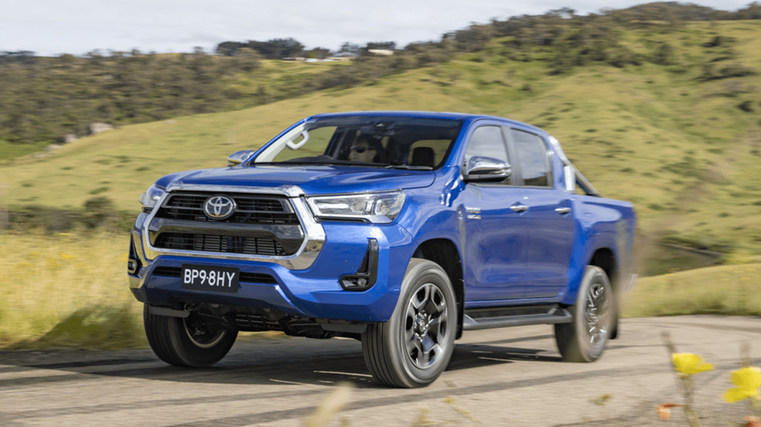 There were 99,974 new vehicles sold in Australia last month, which was down 9.7 per cent from 110,664 a year ago.
Tony Weber, chief executive of the Federal Chamber of Automotive Industries (FCAI), says the fallout from the Covid-19 pandemic continues to hamper automotive manufacturing. This, combined with the war in Ukraine and shipping issues means the supply of new vehicles to Australia isn't keeping up with demand.
"Globally, car makers are continuing to suffer from plant shutdowns," he explains. "In Europe we have component supply heavily impacted by the conflict in Ukraine. Microprocessors continue to be in short supply and global shipping remains unpredictable.
"While demand for new cars remains strong in Australia, it is unlikely we will see supply chain issues resolve in the near future."
The Toyota Hilux, pictured, was the highest-selling model in June with 7,582 units. It was followed by Hyundai's Tucson on 2,840, Ford's Ranger with 2,802, and Toyota took out the next two spots with its Landcruiser on 2,783 units and the Corolla with 2,605.
Toyota topped the marques' ladder across the ditch last month with 22,561 sales. Next up was Kia on 8,480, with the top five completed by Hyundai on 8,259, Mazda with 6,245 and Mitsubishi notching 5,846.
The year-to-date total for new vehicle sales was 537,858, with passenger vehicles accounting for 104,567 units and SUVs 281,761. Light commercials contributed 129,178 to the total and 22,352 heavy commercials have been sold.