Superheroes downsize to Austin Metro
FRIDAY FUNNY: Caped Crusader swaps Batmobile for tiny hatchback in wacky advert. PLUS – video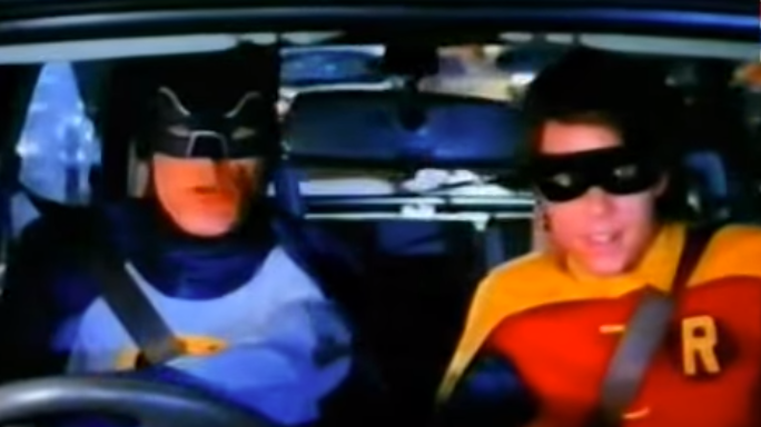 Holy hatchback! It's Batman and Robin foiling one of Gotham's villains by getting behind the wheel of an Austin Metro.
While it seems an unlikely choice of vehicle for the famous superheroes, the daring duo turned to the small car that was produced by British Leyland and later the Rover Group in a hilarious advert.
The commercial from the late 1980s spoofs the Adam West-era Batman and Robin TV series from two decades earlier.
The pair are seen swapping their powerful Batmobile for the mini because "it's rush hour in Gotham city and the Batmobile is big" before apprehending the Penguin.
Autofile will be bringing you a Friday Funny online every week and we would love to see any entertaining videos, pictures or stories related to all things automotive that you know of or want to share. Email them to editor@autofile.co.nz.