Subaru scores SUV sales record
Marque excited about new hybrid as inquiries build ahead of its arrival in New Zealand.
Posted on 14 January, 2020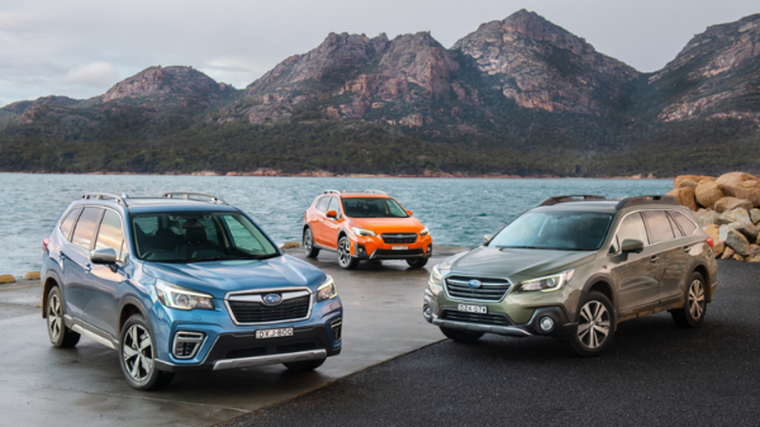 Subaru New Zealand is ruing Japan being hit by a typhoon in 2019, claiming it denied the company delivering another record year of sales.
Despite the wild weather causing disruptions to the supply of vehicles, the company is celebrating its SUV sales climbing 2.8 per in 2019 compared to figures for 2018.
The marque says its standout performers in the past 12 months were the Subaru XV, the Forester and the Outback. Its climb in SUV sales also defied the wider industry where numbers were down 0.08 per cent.
"Having enjoyed seven consecutive record sales performance years we were a little upset to have the Japanese typhoon – that also disrupted the Rugby World Cup – impact our shipping and cost us another record," Wallis Dumper, Subaru of New Zealand's managing director. "Having said that, 2019 was still the second highest ever total sales result, and we sold more SUVs than we ever have before.
"New Zealand is now ranked among Subaru's top dozen distributors worldwide, which is incredible when you consider that we outsell much more densely-populated countries, like England."
Subaru is now preparing for the 2020 Impreza and Outback X models to hit New Zealand shores in January. The latest version of the Impreza has predominantly aesthetic changes, with a redesigned front bumper, grille and alloy wheels.
The Outback X is a Limited Edition boasting black 18-inch alloy wheels and a new-look grille. It will also offer dual function X-Mode for the first time in an Outback model.
Dumper says eBoxer Hybrid XV and Forester models will be launched in New Zealand later in the year.
"Details will be revealed over the coming weeks about our eBoxer Hybrids, which we are already fielding many inquiries about," he says. "The eBoxer Hybrids will enable Kiwis to tread a little lighter on their adventures in New Zealand and we are excited about offering them as an additional option in our current model line-up."