Stink bugs block imports
New Zealand's trade deficit narrowed in November as a stink bug discovery blocked imports.
Posted on 21 December, 2018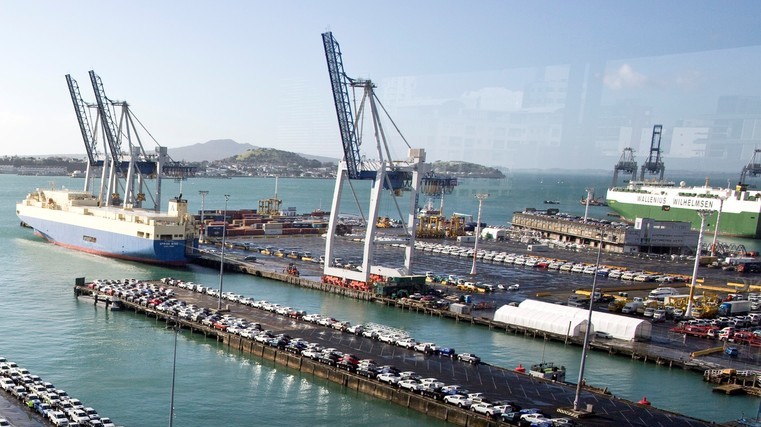 Imports eased 0.6 per cent in November, with the largest fall being in passenger motor car imports, down 35 per cent due to a delay in unloading one cargo ship in November.
"In a repeat of events in February this year, another vessel was ordered to leave New Zealand waters in November due to the discovery of stink bugs," international statistics manager Tehseen Islam said.
"The goods on this vessel would normally have been included in November's import statistics but will now be included in the statistics for the month when the goods are unloaded."
In late November, Biosecurity New Zealand directed a vehicle carrier to leave New Zealand waters following the discovery of stink bugs and other regulated pests.
Islam noted, however, after some car shipments were blocked in February, car imports bounced back in the following months.
Little change for monthly imports
Even though passenger motor vehicles fell $178 million, or 35 per cent in November, import values only eased 0.6 per cent to $5.8m.
This is the seventh consecutive month with an import value of over $5b, and the fourth-highest total on record.
Aircraft and parts were the next largest fall, down $143m from the same month last year and petroleum and products recorded an 11 per cent decrease compared to November 2017.
There was a decrease of $84m, or 20 per cent, in imports from Japan last month due to falls in motor vehicles, down $40m. Contrastingly, China recorded an increase of $157m, or 14 per cent, to $1.3 billion, led by rises in a range of commodities.
Monthly goods exports were up 71 per cent at $4.9b.
Exports of aluminium and beef were the leading contributors to the rise in exports, with aluminium up $59m, or 142 per cent, from November 2017 when values and quantities had been unusually low.
Meat and edible offal rose $56m, or 11 per cent, to $553m. Beef rose $51m, or 28 per cent, in value and 30 per cent in quantity. The largest rise in beef exports was to China, up $32m.
Milk powder, butter, and cheese exports rose $30m, or 2.1 per cent, to $1.5b.
Trade deficit
The monthly trade balance in November was a deficit of $861m, with total goods exports at $4.9b and total goods imports at $5.8b.
In the previous 10 November months, there have been nine deficits, with an average of $582m, and one surplus.
The annual trade balance for the year ended November 2018 was a deficit of $5.4b, up from $3.5 b in November 2017.