Stag do fakes pit stop in city
FRIDAY FUNNY: Revellers wearing Ferrari gear hold up passing car for mock tyre change. PLUS – video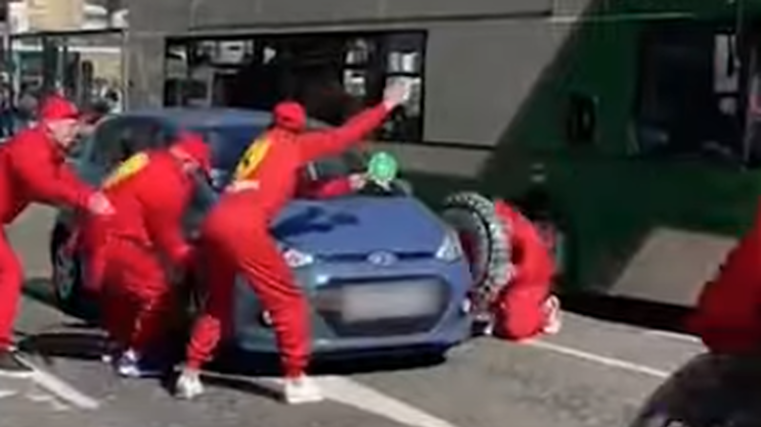 A stag do left onlookers in hysterics after they faked a hilarious Formula One-style pit stop in the middle of a busy city street.
The revellers were all dressed in Ferrari overalls, except for one wearing a Super Mario outfit, and they were caught on camera performing their antics in Edinburgh, Scotland.
As a hatchback car came to a stop, the men rushed towards it and performed a mock tyre change as they brandished novelty inflatable tyres and a green go sign.
They kept the vehicle waiting for about eight seconds before waving it on much to the amusement of passers-by, reports the Scottish Sun.
Footage of the incident was posted to TikTok mid-June and has since been seen by hundreds of thousands of viewers.
Autofile will be bringing you a Friday Funny online every week and we would love to see any entertaining videos, pictures or stories related to all things automotive that you know of or want to share. Email them to editor@autofile.co.nz.