Squirrel goes nuts over pick-up
FRIDAY FUNNY: Driver forced to dismantle vehicle after creature stores hundreds of walnuts inside. PLUS – video
Posted on 15 October, 2021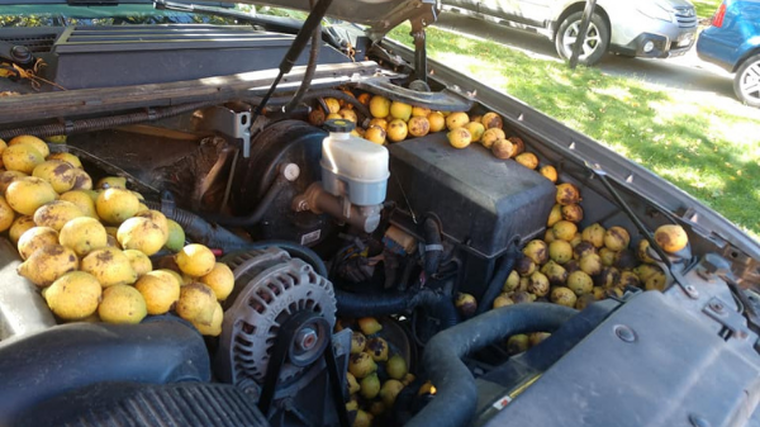 A squirrel in the United States created a lot of work for the owner of a pick-up truck after hoarding hundreds of walnuts in every nook and cranny of the vehicle.
Bill Fischer, from Fargo, North Dakota, made the surprise discovery after returning from a work trip last month and eventually removed more than 100kg of nuts, each about the size of a lemon, from his Chevy Avalanche.
It appears a red squirrel raided the crop from a black walnut tree in a neighbouring garden and decided the vehicle was the perfect spot for its winter store.
Fischer says: "I had to pull the fenders off and clean out all the walnuts, and thought I had them all and took it down the road, turned the corner and found one rolling inside the windshield where the wipers go."
He adds it appears nothing was off limits for the furry creature, with nuts also found tucked in the engine compartment and radiator fan: "It was planning on camping there for the winter."
Besides utilising every space inside the Chevy so well, it's also impressive how the squirrel collected and stored all those nuts in only a few days.
However, after Fischer's tidy up the animal was going to have to find somewhere else to restock for the northern winter.
Autofile will be bringing you a Friday Funny online every week and we would love to see any entertaining videos, pictures or stories related to all things automotive that you know of or want to share. Email them to editor@autofile.co.nz