Skoda's first PHEV to hit NZ in July
Marque reveals timeline for rolling out a growing range of electrified models in New Zealand.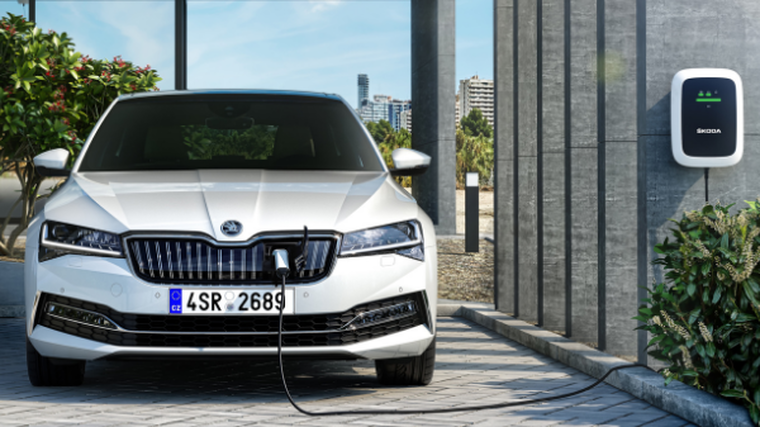 Skoda's first plug-in-hybrid electric vehicle (PHEV), the Superb iV, is due to arrive in New Zealand showrooms in July as the marque embarks on a new era of electromobility.
The model is the first in a family of electrified vehicles being manufactured under the carmaker's iV label. Skoda aims to have such cars accounting for up to 25 per cent of its global sales by 2025.
Following the Superb iV's arrival in New Zealand will be the Octavia iV in early 2022 and the fully-electric Enyaq iV in 2023, with more low-emissions models to be announced over the coming years.
The Superb iV's electric motor has a power output of 85kW and delivers a range of up to 62km, while the combined range with a 1.4 TSI petrol engine delivering 115kW is up to 930km.
When both power units are working together, the car has a combined power output of 160kW, can accelerate from 0-100kph in 7.7 seconds, and clocks a top speed of 224kph.
Three driving modes are available in the vehicle, sport, hybrid and e-mode. The combined consumption in hybrid mode is 1.5 litres of petrol per 100km and 14-14.5kWh per 100km, which corresponds to 33-35g of CO2 emissions per kilometre.
To fully recharge the Superb iV's battery takes about five to seven hours using the Mode 2 charging cable and a conventional 230v household plug socket.
While in motion, the car can charge its battery or maintain the battery level using the petrol engine. Energy is also recovered while braking thanks to recuperation.
Skoda plans to spend €2 billion ($3.4b) in the development of electric vehicles (EVs) and new mobility services over the next five years.
It has already splashed out €12 million on modifications at its Kvasiny plant in the Czech Republic where the Superb iV is manufactured.
A further €25.3m of investment has gone into the company's main plant in Mlada Boleslav to support the production of lithium-ion batteries for the model and other Volkswagen Group PHEVs.
Pricing for the Superb iV starts from $72,990.