Skilled migrant limit to fall
The income threshold for skilled migrants to come to New Zealand will drop by about $20,000 per annum in bid to beat talent shortage.
Posted on 08 February, 2022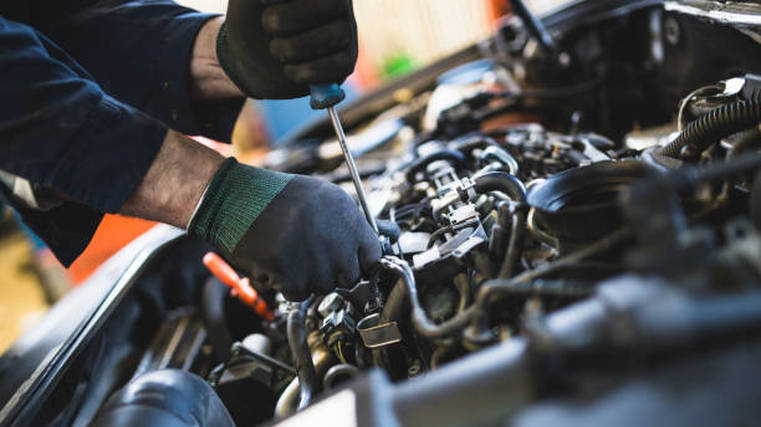 The government is lowering the income threshold on skilled-migrant visas to help industries that have struggled to fill vacancies because of the Covid-19 pandemic and borders being closed.
The decision, which may become permanent, is part of the staggered reopening of New Zealand's border announced on February 3.
It may help certain sectors of the automotive industry attract talent from overseas – there have long been complaints that the income threshold is too high.
In effect, it meant certain professionals, such as mechanics, which have been in short supply, have been barred from working here under the skilled-migrant stream.
The government will also temporarily prioritise the return of working-holiday visa holders to help prepare the country for international tourists. Its planning suggests about 50,000 a year will come once step two of the border reopening kicks in from midnight on March 13.
Despite the move, the authorities have already signalled most temporary working-visa numbers will be greatly reduced under a long-term reboot. This continues to upset some sectors that rely on such employees.
Kris Faafoi, Minister for Immigration, suggests lowering the threshold for skilled migrants may be a compromise and has suggested this move may become a permanent feature – even while the government pushes for the low-wage segment of the labour market to be filled by Kiwis.
Step two reopening from mid-March will welcome skilled workers earning at least one-and-a-half times the median wage or some $86,000 a year – a drop from the current threshold of having to earn twice the minimum wage, which is more than $106,000. It's hoped this will yield in the region of 10-20,000 skilled migrants annually.
Faafoi told the NBR that dropping the threshold in this way will help clear a backlog of demand for such workers. The accredited employer work visa (AEWV) system, a temporary visa being introduced in July that uncouples specific employers from specific migrant workers, is another way in which the issue is being addressed.
Previous advice from the likes of the NZEIR and Productivity Commission has suggested a raft of changes to settings, including a drastic scaling back or even scrapping temporary work visas that in previous years have plugged gaps in the workforce.
The coronavirus pandemic put a stop to such immigration when the borders closed, but the issue now is how the government will approach short-term work visas when they reopen.
Faafoi says the option of getting rid of short-term migrant work visas completely, as some had suggested to aid productivity, is not being considered.
"It's not about turning the tap off completely," he says. "It's about making sure we're lifting a bar in terms of skills coming into the country, but recognising sometimes it's a numbers game and working with those sectors to say if you still need workers to come in from outside New Zealand you can possibly do that…"
In the meantime, the government is prioritising getting working-holiday visa holders back into the country from mid-March with the hope of attracting around 50,000 annually once up and running again.
Business New Zealand has questioned why there needs to be any wage threshold on skilled-worker visas at all. Kirk Hope, chief executive, says: "We're concerned wage-based restrictions on the entry of skilled workers could be counterproductive. Restricting the entry of skilled workers earning below one-and-a-half times the median wage will add unnecessary wage pressure on firms."