Shipping industry ponders how to cut emissions
Delegates gather in bid to find viable solution to ambitious target.
Posted on 13 November, 2019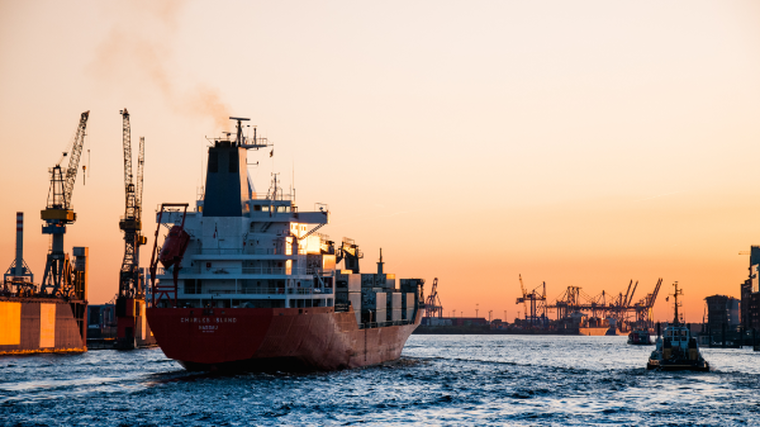 Japanese delegates are urging the use of cleaner fuel or more efficient vessels as the shipping industry tries to cut its greenhouse gas emissions.
Plans to limit emissions from the world's shipping fleet are being discussed in London as the industry comes under renewed pressure to clean up its act.
The International Maritime Organisation (IMO), a UN agency that regulates shipping, will study proposals from countries including France and Japan, the Financial Times reports.
The IMO is keen to reverse increasing emissions as soon as possible and last year set a goal of cutting emissions by at least 50 per cent by 2050. Shipping contributes two to three per cent of greenhouse gas emissions, burns dirty heavy fuel oil and belches out toxic pollutants.
Up for debate among the IMO delegates is a French plan for a speed limit on tankers and bulk carriers that is one knot below current average speeds by 2025. This would cut emissions, but also means ships would have to spend longer at sea, increasing costs.
Faig Abbasov, analyst at the Transport and Environment consultancy, has calculated speed reductions of 20 per cent would cut emissions by close to a third. Trafigura, the commodities trader, said the French proposal could be used before new technologies to cut emissions further become available.
Operators are largely in favour of the speed limits, although higher shipping costs could mean some forms of trade become more regional.
The IMO delegates will hear alternative proposals from Japan and Norway that would allow companies to decide how to meet energy efficiency targets by using cleaner fuel or more efficient vessels.
Analysts believe the IMO target can only be met by introducing zero-emissions fuels such as hydrogen and ammonia, although these are at least a decade away from commercial viability.
Johannah Christensen, managing director of the Global Maritime Forum, an industry non-profit group, says more radical ideas such as a carbon levy were needed to incentivise the development of green fuels. "Ocean-going vessels that are powered by zero emission fuels must start entering the global fleet by 2030," she says.