Shippers respond to recommendations
The NZ Shippers' Council has responded to a recent report that recommends closing Auckland's port in favour of expanding Northport.
Posted on 09 October, 2019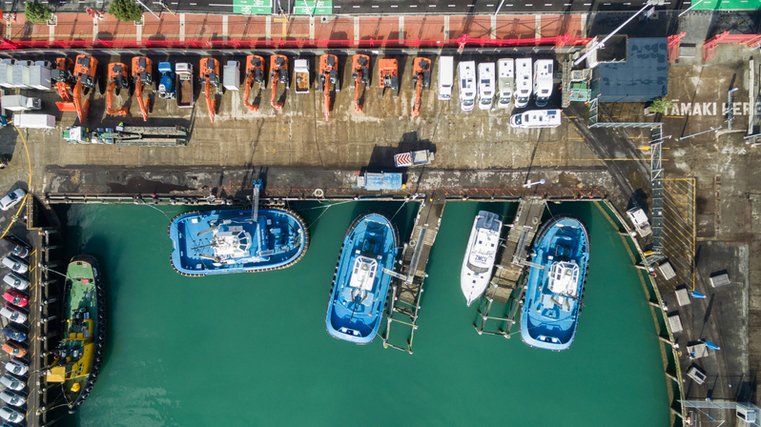 The NZ Shippers' Council says any decision to close the Ports of Auckland in favour of expanding Northport needs to have a "robust business case" and not be a "political whim".
An interim report recently recommended winding down Auckland's port in favour of expanding Northport - a move that formed parts of NZ First's 2017 election policy.
The report allows for continued operations at the Port of Tauranga, for a new inland freight hub in Auckland's northwest built by private operators to complement Metroport in the south and rejuvenation of the North Auckland rail line with a spur to Northport. The Auckland ports would retain cruise ship visits.
Details of the recommendation will be included in a third report from the working group due to go to the coalition government before Christmas.
Shippers warn any decision to close Auckland's port should be considered carefully
The shippers warn any decision to close the Auckland port is one that has to be considered carefully given its location in central Auckland creates great efficiency gains, particularly for imports.
"A robust business case should underpin any change or development, not a political whim," said the NZ Shippers' Council in response to the report.
"The port plays a critical role in terms of both imports and exports. Its location in the centre of Auckland creates great efficiency gains – particularly for imports. In recent years numerous studies have been undertaken – all of which confirm this important role.
"It would be unwise to ignore the findings of those studies. New Zealand Shippers' Council members require ports that are reliable and efficient so that we can get our goods to market in a timely fashion. Development and management of the entire freight corridor in and out of ports are of critical importance.
"These economic considerations need to be front and centre in any discussion about the future of any New Zealand port. Any decision that ignores these considerations would be extremely detrimental for shippers.
"Decisions in respect of the future of Ports of Auckland affect the entire freight supply chain. It follows that the focus of the UNISC study should be on what is best for NZ Inc, which from our perspective means delivering the best option for shippers to get their cargoes in and out of the county as competitively as possible and at the lowest environmental cost.
"We keenly await more details on the impact of freight movement to and from Northport, including projected costs associated with significant lengthening of the logistics and supply chain."