Sharp drop in used imports
A total of 13,349 used passenger vehicles crossed New Zealand's border last month, according to Customs NZ.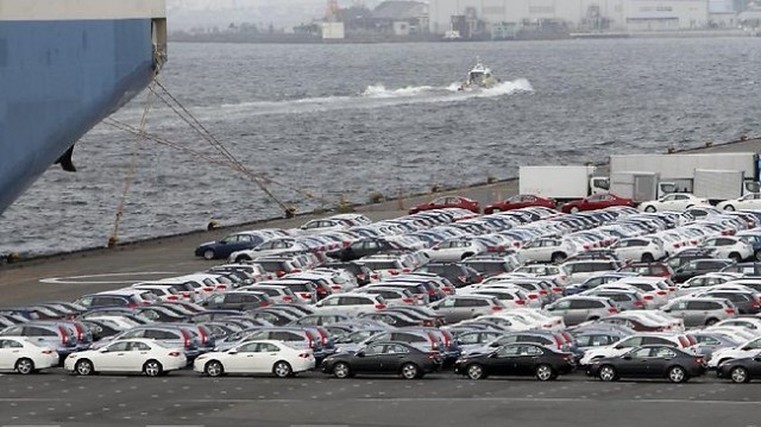 Last month was a slow month for imports of used passenger vehicles in New Zealand, according to statistics released by Customs NZ.
The number of used cars imported into New Zealand during April came to 13,349 – a sharp decrease of 31.3 per cent, or 6,089 units, on April 2018.
However, the year-to-date total is still 461 units higher than the same four-month period in 2018 with 48,836 units crossing New Zealand's borders this year.
There was a significant drop in used car imports from New Zealand's main supplier Japan in April with 12,571 units crossing our border. This was a decrease of 33.3 per cent on the same month in 2018.
The figures were mixed for all of the other countries that New Zealand imports from. There were 496 used cars imported from Australia last month, an increase of 48.1 per cent on April 2018, 158 from Singapore, up 27.4 per cent and 54 from the UK, down 34.1 per cent.
Drop in new-vehicle imports
The number of new cars imported into the country last month came to 7,978, which was a decrease of 22.3 per cent on April 2018's total of 10,268.
Year to date, 31,826 new cars have crossed the border for a decrease of 3,763 units compared to the same period the year before.
Japan recorded a reasonable number of new imported passenger vehicles in April with 3,590 units. Last month also saw 1,441 new imported vehicles from Korea, 928
from Thailand, 355 from Germany and 252 from the Czech Republic.
Staggering rise in new commercials
A total of 5,333 new light-commercial vehicles were imported into New Zealand in April, which was a whopping 36.6 per cent increase on April 2018 and a 52.8 per cent increase on March 2019.
The top three countries of export were Thailand, Japan and China with 4,693, 643 and 68 units respectively.
Used light-commercial vehicles were also up when compared to March 2019, with 576 units crossing the border. This represented a 24.4 per cent – or 113-unit – rise.