Sales of used imports bounce back
Dealers saw business take a sharp upswing in May after a dismal April following the coronavirus lockdown.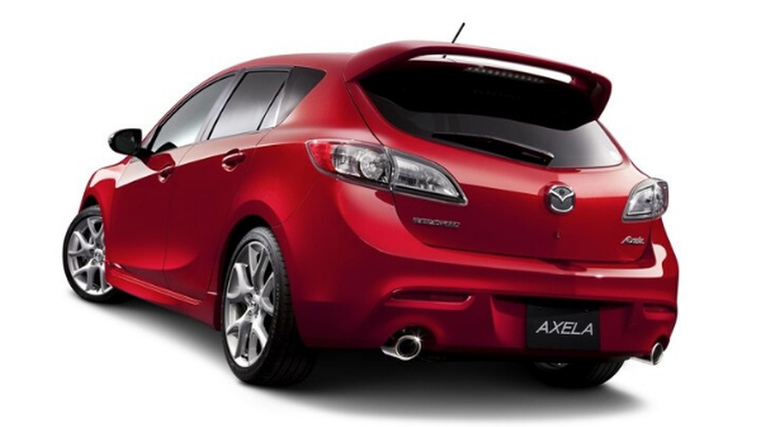 There were 9,565 used-imported passenger vehicles registered in New Zealand last month as sales picked up following the easing of Covid-19 restrictions.
It was a dramatic improvement on just 622 in April this year when the nation was mostly under lockdown measures. However, May's figure was still down by 21.7 per cent when compared to 12,212 sales in May 2019.
The Mazda Axela climbed from third spot in April to become May's top model. It was followed by the Honda Fit and Suzuki Swift.
The Axela, pictured, sold 551 units and had a 5.8 per cent share of the market in May, despite sales being down 12.7 per cent on the same month of last year. The Fit had 365 registrations, a 38 per cent decrease from May 2019, and 350 Swifts were sold 350 – 34.8 per cent down on a year ago.
Toyota was the most popular marque during May with 2,128 sales for 22.2 per cent of the market. This was a 17.9 per cent decrease on the 2,591 registrations in May 2019.
Nissan was second for the month with 1,683 units, a market share of 17.6 per cent, and Mazda was third on 1,564 registrations, for a market share of 16.4 per cent. Those two marques saw drops in registrations compared to the same month last year of 30.6 and 22.3 per cent respectively.
For the year to date, Toyota accounts for 24.4 per cent of the market, or 10,042 units, while Nissan and Mazda have 18.7 and 15.9 per cent respectively.
After a dismal April for sales figures, May brought improvement around the regions as consumers returned to dealers' yards and showrooms.
In the main centres, Auckland saw sales drop by 20.5 per cent to 4,436 when compared to 5,580 in May 2019 – but it was a massive leap from the 248 sales in April this year.
In Wellington, the year-on-year figures fell 31.9 per cent to 688 registrations, and Christchurch's numbers dropped 18.8 per cent to 1,267. Those figures compared with just 51 and 106 registrations respectively in April.
Used commercials recovering
There were 833 used-imported commercials registered for the first time last month, which was down by only 11.4 per cent compared to 940 in May last year.
May 2020's total was a substantial increase on April's figure of 87 sales as the impact of the coronavirus hurt businesses.
Toyota stayed on top with 371 registrations for a market share of 44.5 per cent. Its Hiace remained the leading model with 31.8 per cent of May's market thanks to 265 sales, down from 329 in May 2019.
Nissan was runner-up on the marques' ladder in May with 200 sales for a share of 24 per cent, and Mazda was third with 46 units and 5.5 per cent.
Nissan's Caravan was second in the model chart with 62 sales and a 7.4 per cent share of the overall total, while its NV200 and NV350 were the next best sellers with 38 units sold during the month.
So far in 2020, Toyota has sold 1,478 used commercial vehicles for a 44.5 per cent slice of the market. Nissan is in second spot with 835, or 25.1 per cent.
All of the regions bounced back from April's lockdown and Hamilton even managed to eclipse its figures from the same month of 2019. Hamilton enjoyed a 10.2 per cent jump in registrations, with 65 units sold last month compared to 59 in May 2019.
In the major centres, Auckland saw 15.6 per cent fall year on year, with 345 registrations in May compared to 409 in the same month of 2019. Wellington's numbers fell 12.3 per cent over the same period, from 65 sales to 57, while the number of units registered in Christchurch decreased 7.8 per cent, from 115 to 106.
However, May's figures were a vast improvement on the 55 units the three main cities sold collectively in April.