Report flags up van safety
Comparison guide provides added value to fleet and commercial operators by highlighting active safety performances of vans.
Posted on 17 February, 2022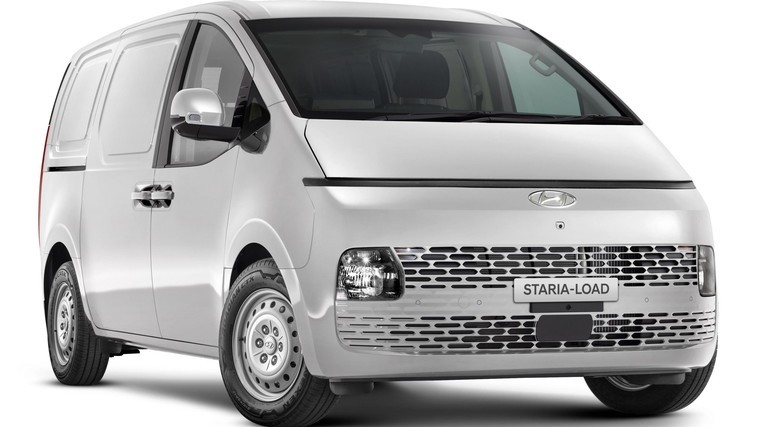 Ancap has released its second round of comparative results evaluating the availability and performance of active safety systems across a range of goods-carrying commercial vans.
It comes as online shopping and home deliveries continues to surge, which is driving an increased level of van movements.
The release of the report follows on from Ancap's inaugural van comparison results published in December 2020. It includes updated assessments of the Mercedes-Benz Vito and Iveco Daily acknowledging specification upgrades introduced to the market since the initial comparison was released.
The latest report also includes analysis of the LDV Deliver 9 and newly released Hyundai Staria Load, pictured, to provide an up-to-date summary of collision-avoidance specifications and capabilities for 16 commercial vans in the NA and NB category vehicles.
"This analysis provides added value to fleet and commercial van operators as it extends beyond our traditional star-rating programme to shine a light on the active safety performance of an important segment," says Carla Hoorweg, Ancap's chief executive officer.
"Vans are workplaces. Their increased on-road exposure and frequent use in built-up urban areas means they interact with large numbers of other vehicles, pedestrians and cyclists. It's essential fleet and van operators are aware of crash-avoidance capabilities and active safety features fitted to their vehicles.
"To help fleet, business and private consumers make informed purchasing decisions across this section of the market, we've assessed the performance of the advanced driver-assistance systems [ADAS] available across a range of commercial vans and those results are now available in an updated quick-glance comparison report."
Setting a new benchmark for availability and performance of ADAS across the van market, the newly released Hyundai Staria Load performed very well in all areas and earned the first "platinum" level of crash avoidance with a score of 90 per cent.
Toward the other end of the scale, the "modest" active-safety technology fitted to the LDV Deliver 9 was put through its paces and delivered a bronze score of 27 per cent.
Building on the results of 2020's analysis, the updated Mercedes-Benz Vito from January 2021 joins the Toyota Hiace and Ford Transit in achieving a gold level of crash-avoidance performance.
The improved specification elevated the Vito's score – from 23 per cent and bronze to 61 per cent and gold – through the standard inclusion of car, pedestrian and cyclist-detecting autonomous emergency braking (AEB), lane-departure warning and blind-spot monitoring systems.
The Iveco Daily from February 2021 has also since gained car-to-car AEB, a driver-monitoring system and seat-belt reminders for the driver and passenger as standard, increasing its score from six per cent and "not recommended" to 24 per cent, which is bronze.
Five vans retained their silver rankings, four achieved bronze and three remained as not recommended due to their lack of active-safety systems.
Hoorweg says: "The information in this latest report highlights the differences in safety specification and varying levels of active safety performance across van models.
"It is encouraging to see the full suite of active-safety features now standard in a number of vans. We encourage brands to continue updating the safety specification of their vans as they would with passenger vehicles.
The regular Ancap safety-rating programme evaluates the safety of passenger cars, SUVs and light commercials up to 3.5-tonne gross vehicle mass – that's to say, MA, MB and MC category vehicles.
The commercial van safety comparison has been undertaken as a parallel consumer-information programme to Ancap's regular star ratings to allow buyers to compare the availability and performance of active safety features in the commercial van market – those in the NA and NB categories.
The results from this analysis of ADAS performance does not replace or alter any existing Ancap star ratings. The safety comparison report is available online at www.ancap.com.au/vans.