Record set by Mitsubishi
Demand for marque's plug-in hybrids, and the Triton ahead of the clean car discount scheme, boosts registrations.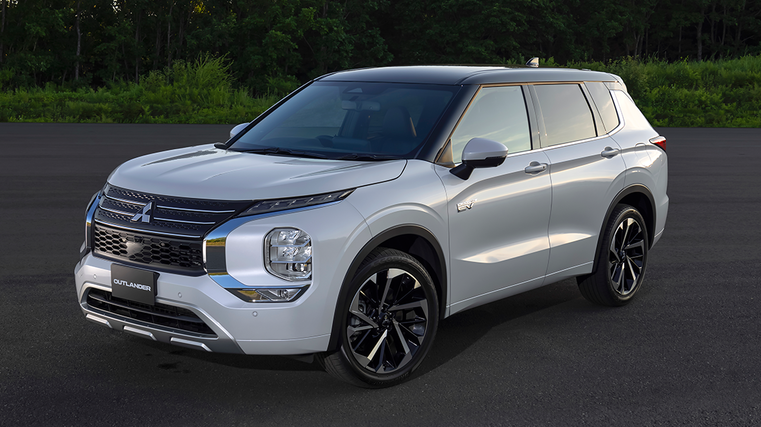 Mitsubishi Motors NZ (MMNZ) notched up what it reports as "record-breaking retail sales" of 3,566 in March with the Triton coming in at 2,266 units last month.
The marque reports that for the financial year, its total registrations of 23,666 vehicles have nearly doubled its "previous modern-day high of 12,954" in 2019 – a jump of 82.9 per cent.
As for last month, its total represents a year-on-year increase from March 2021 of 1,737 units.
"These results demonstrate not so much a continuation of the momentum we've been building over recent years – this is a foot-flat-to-the-floor burst of sales activity to cross the end of the financial year's finishing line," says Reece Congdon, MMNZ's head of marketing and corporate affairs.
"We made a bold move to secure 5,000 Tritons for New Zealand. Ute drivers have responded emphatically ahead of the introduction of the clean car standard in April.
"These results prove that not only are we not content to rest on our laurels, we're working harder than ever to keep improving.
"We believe we have built one of the most talented teams in the industry from our headquarters in Porirua and across a dealer network that goes from strength to strength every year. It's hugely satisfying to see the past decade of hard work from all our people rewarded in these results."
MMNZ's marketing campaign launch for the next-generation Outlander PHEV, pictured, saw hundreds of orders, test drives and deposits taken within its first two weeks.
Congdon says there are currently 1,500 PHEV orders across the Eclipse Cross and Outlander PHEV ranges due for customer delivery in April.
"Kiwis have embraced the next-generation Outlander PHEV at levels not seen for a hybrid in New Zealand before," he adds.